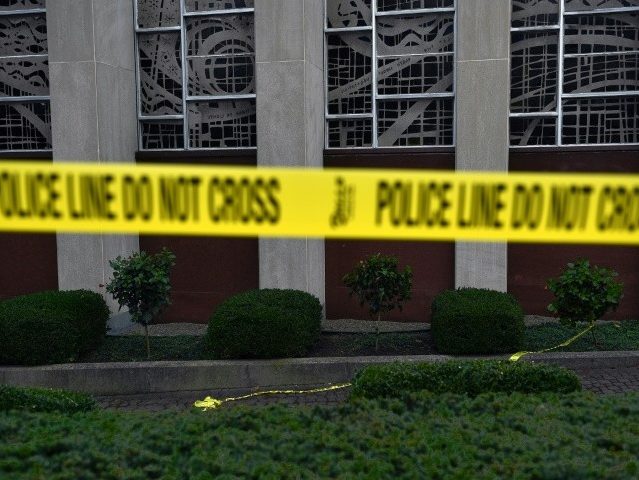 Law enforcement indicates that Chicago Mercy Hospital gunman Juan Lopez purchased a number of guns legally during the past five years.
According to CBS News, Chicago Police Department spokesman Anthony Guglielmi indicated Lopez had purchased four firearms during the five-year time span. He used a handgun to carry out the attack that killed three people on Monday, first shooting his ex-fiancee, Dr. Tamara O'Neal, then going into the hospital and shooting Danya Less.
Lopez also shot and fatally wounded Chicago PD Officer Samuel Jimenez while exchanging gunfire with police.
The Journal Star reports that Chicago PD's Guglielmi also indicated that Lopez had a concealed carry license. This means he went through numerous background checks, as he would have been required to get a Firearm Owners Identification (FOID) card  before getting the concealed carry license.
Lopez is but the latest in a long line of public attackers who cooperated with every gun control necessary to legally purchase firearms.
The list:
Borderline Bar & Grill attacker (November 7, 2018)
Tree of Life Synagogue attacker (October 27, 2018)
Parkland high school attacker (February 14, 2018)
Texas church attacker (November 5, 2017)
Las Vegas attacker (October 1, 2017)
the Alexandria attacker (June 14, 2017))
Orlando attacker (June 12, 2016)
the UCLA gunman (June 1, 2016))
the San Bernardino attackers (December 2, 2015)
the Colorado Springs attacker (October 31, 2015)
the Umpqua Community College attacker (October 1, 2015)
Alison Parker's attacker (August 26, 2015)
the Lafayette movie theater attacker (July 23, 2015)
the Chattanooga attacker (July 16, 2015)
the alleged Emanuel African Methodist Episcopal attacker (Jun 17, 2015)
the Muhammad Carton Contest attackers (May 3, 2014)
the Las Vegas cop killers (June 9, 2015)
the Santa Barbara attacker (May 23, 2014)
the Fort Hood attacker (April 2, 2014)
the Arapahoe High School attacker (December 13, 2013)
the D.C. Navy Yard attacker (September 16, 2013)
the Aurora movie theater attacker (July 20, 2012)
Gabby Giffords' attacker (January 8, 2011)
the Fort Hood attacker (November 5, 2009)
the Virginia Tech attacker (April 16, 2007), and many others.
Despite the incontrovertible evidence that background checks do not stop determined attackers–even when there are numerous checks involved via FOID card requirement and concealed carry license–Democrats inevitably push background checks after nearly every high profile public attack.
http://feedproxy.google.com/~r/breitbart/~3/1Ad_0tUOdsI/