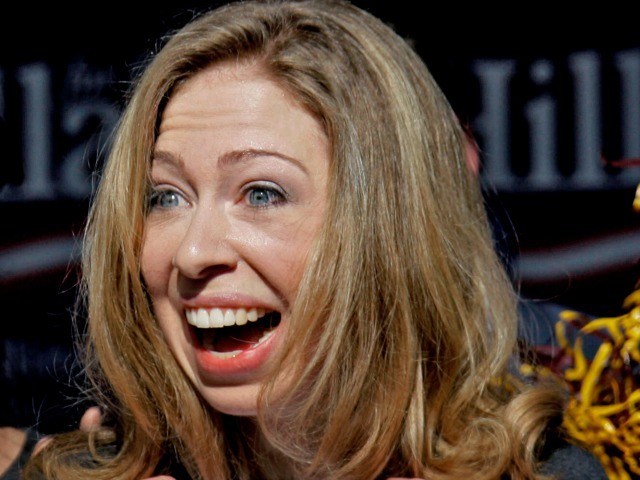 Former presidential daughter Chelsea Clinton has reportedly realized a $6.6 million payday after joining the board of IAC/InterActiveCorp.
Clinton joined the board of the tech company, owner of several internet brands, back in 2011 earning a $50,000 retainer and $250,000 in restricted stock units per year bringing her current IAC stock portfolio to an incredible $6.6 million net worth, Barron's reports.
"As of Sept. 30, Clinton owned the equivalent of 31,182 IAC shares, which includes 25,964 actual shares and 5,218 share units, according to an SEC filing," the magazine reported. "Those shares are worth a total of $6.62 million, using Wednesday's closing price of $212.31. In addition, Clinton also owns at least 1,641 RSUs."
According to analysts, the company has had a rocky financial history in the markets and growth has been unsteady. However, analysts do not find any underlying problem with the company. Regardless of the company's prospects, it appears that Clinton has simply sat on her growing number of shares refraining from selling any since joining the board.
There have been no reports on just what Chelsea Clinton has done for the company since joining the board other than lending her last name, and perhaps her connections, to their business.
Clinton's IAC bio speaks only to her work as vice chair of the Clinton Foundation but does not mention what she might do as an IAC "Director."
Follow Warner Todd Huston on Twitter @warnerthuston.
http://feedproxy.google.com/~r/breitbart/~3/U5_G8ebIzYE/