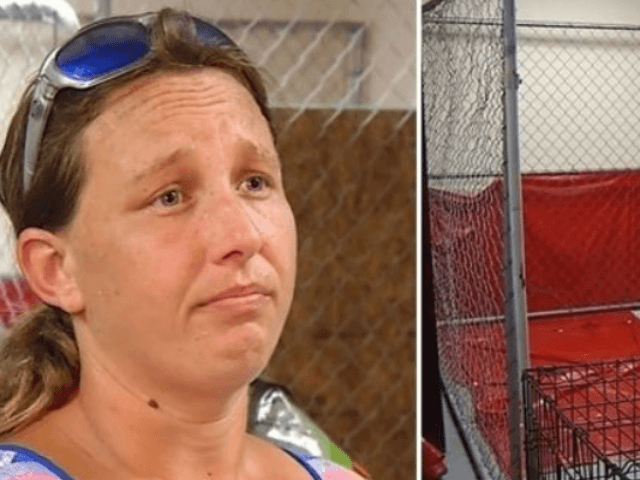 Charges against the Good Samaritan arrested for sheltering Hurricane Florence evacuees' pets were dropped on Tuesday.
When Wayne County, North Carolina, native Tammie Hedges rescued 27 dogs and cats left by their evacuating owners, she was rewarded with a trip to jail. Hedges was charged with 12 counts of "practicing medicine without a veterinary license" and "solicitation of a Schedule 4 controlled substance" after officials found she was operating and administering restricted drugs in the unregistered shelter.
Wayne County Animal Control also forced her to turn over the animals. After massive public backlash when the story broke on Friday, Wayne County District Attorney Matthew Delbridge announced the charges against Hedges would be dropped but defended the original decision.
"The removal of animals from a building that failed to meet suitable standards for license … was a prudent decision made with the best interest of the animals in mind," he said in a statement posted to Facebook. "This was especially true in light of her taking advantage of a dire situation to solicit money and opioid narcotics from our generous and well-intentioned citizens."
The GoFundMe set up to help cover Hedges' legal fees has raised more than twice its $20,000 goal as of the time of this writing. Raina Nyliram, who started the campaign, released an update on Wednesday afternoon, stating, "This GoFundMe with be closing out. The funds collected will go towards any legal fees incurred with the State, and any remaining funds will go to helping animals first and then towards the purchase of a property for a new CCNP shelter site. Thank you everyone for all of [your] support and donations in helping Tammie and CCNP with everything!"
http://feedproxy.google.com/~r/breitbart/~3/GEAD5NO41_w/