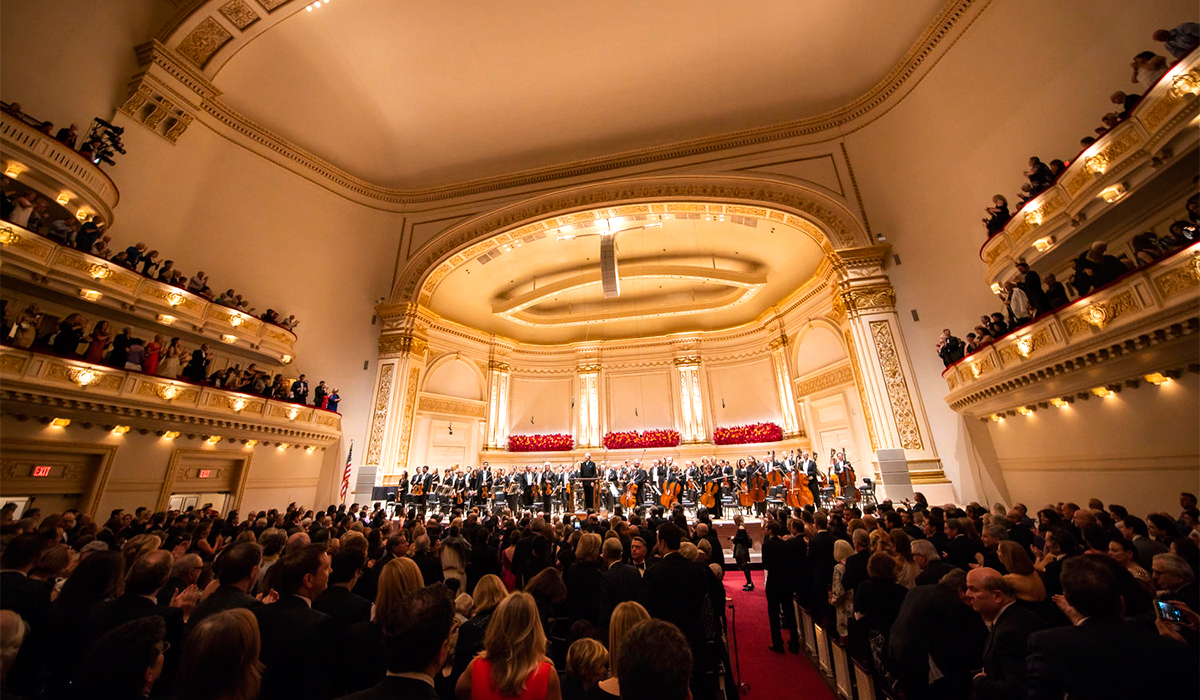 Impromptus today is headed "The Barry bomb, &c." "Barry bomb"? Has the late mayor of Washington, D.C., come back to do something spectacular? No, I'm talking about Barry Manilow. Authorities in New Zealand are using his songs to disperse protesters who are blocking streets in the capital. They're blasting Barry at the protesters, hoping they'll say, "No más!" (or however they talk in New Zealand).
Speaking of music, I also link to some reviews in my column — including this one, which is of a recital in Carnegie Hall by Denis Matsuev, the Russian pianist. To close the first half of his program, Matsuev played one of the holiest, most transcendent pieces in the repertoire: the last sonata of Beethoven — which ends with a movement marked "Arietta."
"The Arietta cast its spell," I wrote. "But not on everyone. A young man in the row in front of me was playing with his phone." How you can do such a thing, in the presence of the Arietta, I don't know.
After intermission, the young man got back to work — not Matsuev, but the cellphone guy. He played with his phone during Kinderszenen (Schumann). An usher came down to ask him to stop. The cellphone guy stared at her sullenly. He put his phone away — then resumed playing with it after about 30 seconds.
During Rachmaninoff's Sonata in B-flat minor, the young man was again playing with his phone. A different usher came down, to admonish him. Same drill. The young man stared sullenly at the usher. Put his phone away. Then resumed playing with it, after about 30 seconds.
"Could he have been expelled?" I wrote. "But how is that done, without great commotion? Commotion that's not worth it?"
Go back to those halcyon days of 2013, when Kevin D. Williamson was working as a theater critic in New York. He got thrown out one night — thrown out of a theater.
Speaking of throwing, I should quote his account of the incident.
The lady seated to my immediate right (very close quarters on bench seating) was fairly insistent about using her phone. I asked her to turn it off. She answered: "So don't look." I asked her whether I had missed something during the very pointed announcements to please turn off your phones, perhaps a special exemption granted for her. She suggested that I should mind my own business.

So I minded my own business by utilizing my famously feline agility to deftly snatch the phone out of her hand and toss it across the room, where it would do no more damage. She slapped me and stormed away to seek managerial succor. Eventually, I was visited by a black-suited agent of order, who asked whether he might have a word.
If anything, the city is more unruly today, and we need Kevin back — preferably an army of such men (though Kevin is a classic army of one).
https://www.nationalreview.com/corner/cellphone-guys-and-agents-of-order/