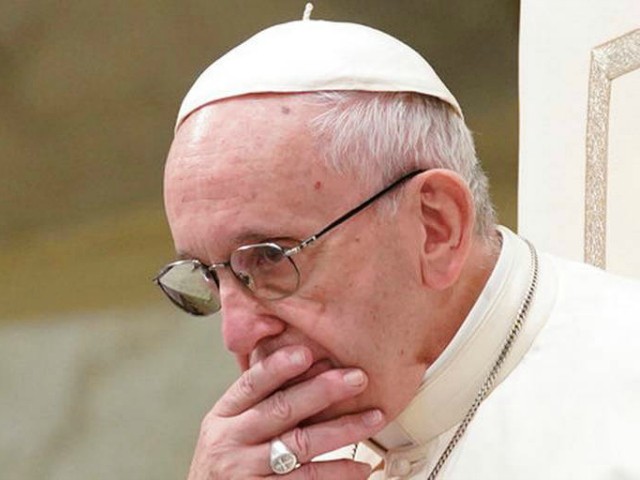 The Catholic League, a watchdog group, denounced media silence over powerful statements by Pope Francis saying there is "no room" in the priesthood for homosexuality.
As Breitbart News reported Sunday, in a new book-length interview published this week, Pope Francis gives his most searing critique to date on the incompatibility of the priesthood and homosexuality.
The pope said that a man with an ingrained homosexual tendency "should not be accepted into the ministry or consecrated life" since the priesthood "is not his place." Same-sex attraction, the pope said, is "not just an expression of an affection. In consecrated and priestly life, there's no room for that kind of affection."
Not only that, for those already ordained as priests who are practicing homosexuals, it would be better for them to leave the priesthood than to continue living a "double life," Francis said.
In his critique of the mainstream media's non-reaction to the pope's words, Bill Donahue, the president of the Catholic League, called the decision not to report a "cover-up."
"When it comes to reporting what Pope Francis says about sexuality, the reaction of the mainstream media is stunning. Whenever he says something they consider ill-liberal, they simply don't report it," Donahue said.
The pope's sharp words on homosexuals in the priesthood — which Donahue summarized as "it's time for homosexual priests who are more gay than they are priests, to exit" — do not fit the mainstream media narrative on this progressive pope, he noted, and so they simply ignore them.
The story, which was major news by any objective standard, was completely glossed over by the New York Times, the Washington Post, and the Los Angeles Times, Donahue observed, as if it never happened.
The Catholic League called out the news agencies' and papers' religion reporters by name: "Where was Nicole Winfield?" "Where was Laurie Goodstein?" "Where was Michelle Boorstein? How did she miss it?" he asked.
"None of this is by accident," Donahue concludes. "The reporters and sources named never miss a chance to report on any of the pope's more liberal pronouncements. Their goal is to downplay the pope's more conservative positions lest Catholics, and the public more generally, conclude that the pope doesn't subscribe to the 'progressive' sexual agenda that elites favor."
In contrast, the "gay press" and pundits on the left, "did not play the cover-up game," Donahue noted. "Pink News expressed its displeasure with the pope, the Advocate called his remarks a 'new broadside against gays,' and the Daily Beast screamed, 'Pope Francis Goes Full Homophobe, Now "Very Worried" About Homosexuality in the Church.'"
The glaring double-standard is evident for all to see, Donahue suggests. "All the news that's fit to print" now means just the news that fits the media's liberal agenda.
Follow Thomas D. Williams on Twitter Follow @tdwilliamsrome
http://feedproxy.google.com/~r/breitbart/~3/verydqAmUYQ/