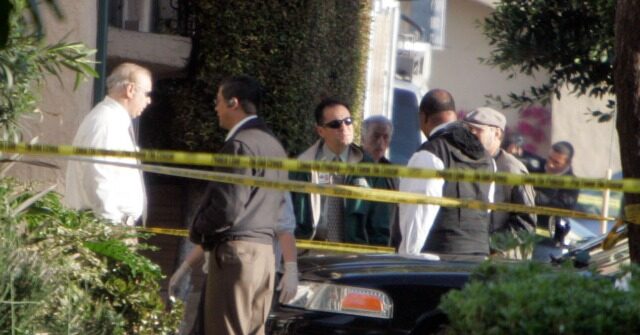 A suspected catalytic converter thief was stabbed to death in a driveway early Friday morning in Los Angeles County, California, CBS News reported.
Los Angeles County sheriff's deputies responded to a house in South El Monte on the 1100 block of Thienes Avenue at 2:37 a.m. and found a man dead at the scene, sheriff's Lieutenant Michael Gomez said.
#LASD Homicide Responded to a Stabbing Death Investigation, 1100 block of Thienes Avenue, #SouthElMontehttps://t.co/vRPJ98rnUR pic.twitter.com/0O7H6fwti2

— LA County Sheriffs (@LASDHQ) April 21, 2023
"Deputies made contact with the resident of the house, who said he had been sleeping when he heard people outside tampering with his car. He went outside to investigate, where he was confronted by three to four people. An altercation ensued and one man was fatally stabbed," according to the report.
Investigators said two or three other suspects fled the scene and were last seen driving eastbound on Thienes Avenue. Gomez said tools left at the scene indicate the suspects were attempting to steal catalytic converters.
The deceased suspect, between 35 and 45 years old, was found lying partially underneath a car in the driveway. The weapon used is believed to be a kitchen knife, according to investigators.
Investigators detained and interviewed the resident. Two other people were allegedly inside the house at the time of the incident, officials said.
https://www.breitbart.com/crime/2023/04/21/catalytic-converter-theft-suspect-stabbed-to-death-in-los-angeles-county-driveway/