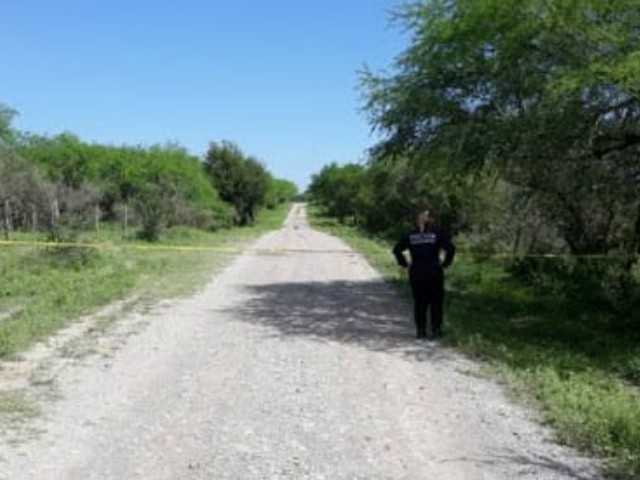 PIEDRAS NEGRAS, Coahuila – State authorities are investigating the grisly murder a man tortured and beheaded before being dumped in an open field.
The discovery took place this week when a local resident of the Nogalitos rural community was walking near a creek and spotted the body of 20-year-old Jose Luis "El Vegueta" Perez Ramirez. According to information provided to Breitbart Texas by law enforcement sources in Coahuila, the victim was tortured, exhibited several slash wounds across his body, and suffered a beheading.
The murder took place south of Piedras Negras, Coahuila, a known drug and human smuggling corridor used by members of the Cartel Del Noreste faction of Los Zetas. Despite being referred to as a "safe city" by authorities, Piedras Negras has a long history of cartel violence and corruption.
Authorities learned the victim had numerous enemies and was linked to several burglaries in the area. Investigators also revealed that Perez Ramirez is known to have a methamphetamine habit with links to local drug runners.
The grisly murder comes at a time when the CDN, the leading criminal organization in Coahuila, is trying to hold off rival organizations from taking its turf.
Editor's Note: Breitbart Texas traveled to the Mexican States of Tamaulipas, Coahuila, and Nuevo León to recruit citizen journalists willing to risk their lives and expose the cartels silencing their communities.  The writers would face certain death at the hands of the various cartels that operate in those areas including the Gulf Cartel and Los Zetas if a pseudonym were not used. Breitbart Texas' Cartel Chronicles are published in both English and in their original Spanish. This article was written by "J.M. Martinez" from Coahuila.
http://feedproxy.google.com/~r/breitbart/~3/7npGgJSdcLQ/