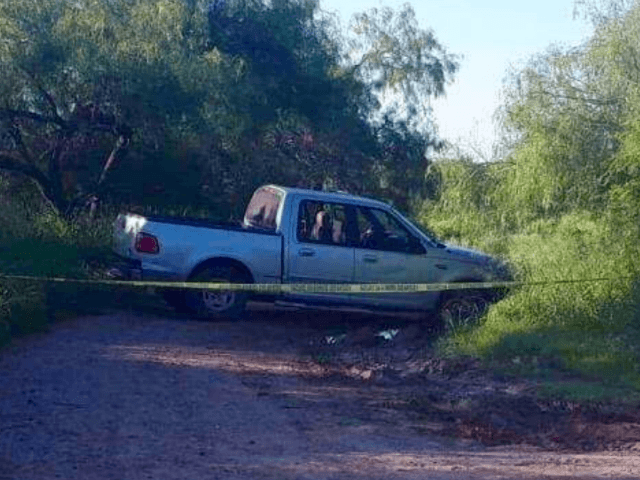 MATAMOROS, Tamaulipas — Gunmen with Mexico's Gulf Cartel carried out a brazen ambush against Tamaulipas State Police officers who were patrolling the highways. Gunmen injured one officer while it remains unclear if any cartel gunmen were injured or killed in the attack.
The attack took place near the rural community Francisco Gonzalez Villarreal in the municipality of San Fernando, approximately 80 miles south of the border city of Matamoros. Law enforcement sources revealed to Breitbart Texas that a convoy of state police officers were patrolling along the highway when a team of gunmen caught them by surprise and began firing at them.
The officers fought off the attack forcing the gunmen to flee into various dirt roads. During the gun battle, the police officers managed to disable a gray Ford F-150 that the gunmen had been using. One of the police officers was injured during the gun battle and was rushed to a local hospital.
The most recent attack comes at a time when rival factions of the Gulf Cartel continue to fight for control of lucrative drug trafficking territories and human smuggling routes into Texas. The fighting has led to regular large-scale gun battles, kidnappings, and executions primarily in the border city of Reynosa. As Breitbart Texas reported, the Gulf Cartel has begun to lash out at state police forces in an act of desperation since in border cities state cops have been the leading agency targeting their operations.
Editor's Note: Breitbart Texas traveled to the Mexican States of Tamaulipas, Coahuila, and Nuevo León to recruit citizen journalists willing to risk their lives and expose the cartels silencing their communities.  The writers would face certain death at the hands of the various cartels that operate in those areas including the Gulf Cartel and Los Zetas if a pseudonym were not used. Breitbart Texas' Cartel Chronicles are published in both English and in their original Spanish. This article was written by "J.A. Espinoza" from Tamaulipas.
http://feedproxy.google.com/~r/breitbart/~3/EAcL80_IbUg/