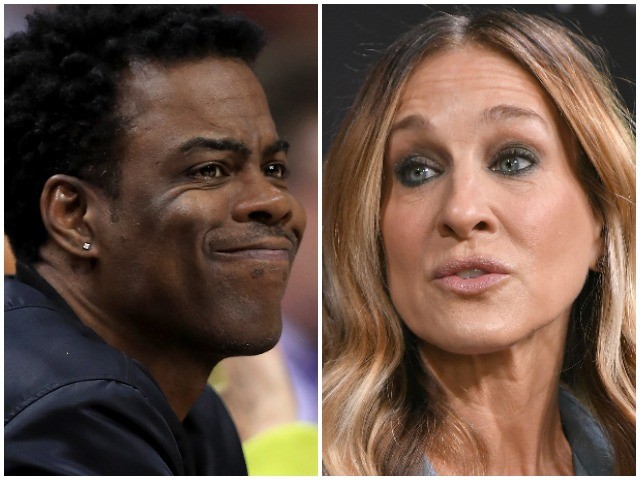 A new report shows that Democrat Beto O'Rourke has received some serious help from outside of Texas, with Hollywood stars from Chris Rock to Chelsea Handler opening their wallets to support his campaign.
According to FEC filings, Beto O'Rourke is getting donations from some of the biggest liberal celebrities in America.
"Sarah Jessica Parker, Jimmy Kimmel and Rosie O'Donnell have each thrown down $2,700 … while Chelsea Handler plunked down $2,500 and Chris Rock has tossed in $1,000. Beto also got $5,400 each from Connie Britton, Tate Donovan and 'Star Wars' director Rian Johnson," TMZ reports.
O'Rourke's help from these celebrities should come as no surprise. Rosie O'Donnell declared in May that he is "GONNA BEAT TED CRUZ."
THIS GUY IS GONNA BEAT TED CRUZ – | Beto O'Rourke | TEDxElPaso https://t.co/4ikOzTIYWp via @YouTube

— ROSIE (@Rosie) May 17, 2017
Jimmy Kimmel urged his viewers to vote for the Texas Democrat in October, saying, "This race is so tight, that Cruz had to ask his former arch enemy Donald Trump for a boost, and the President lend a tiny hand at a rally for Ted Cruz in Houston tonight."
"That had to be the saddest phone call Ted Cruz ever had to make," Kimmel also said. "I mean, imagine if your neighbor insulted your wife's face, and then you had to ask him to loan you a weed whacker. That's Ted Cruz's life right now. Imagine how hilarious it will be if Ted Cruz is forced to kiss his bully's ass in front of the whole world, and then loses anyway. Come on, I mean, if nothing else, do it for comedy's sake."
These aren't the only stars getting involved in the midterms. As Breitbart News has reported, Hollywood has launched an "unprecedented" effort to flip Congress to Democrats, with the entertainment industry giving even more money than they did for the 2016 election.
Hollywood executives have also dumped cash into political causes this year, with 99.7 percent of that money going to Democrats or Democrat-supporting PACs.
http://feedproxy.google.com/~r/breitbart/~3/3ct4ZGOqQj8/