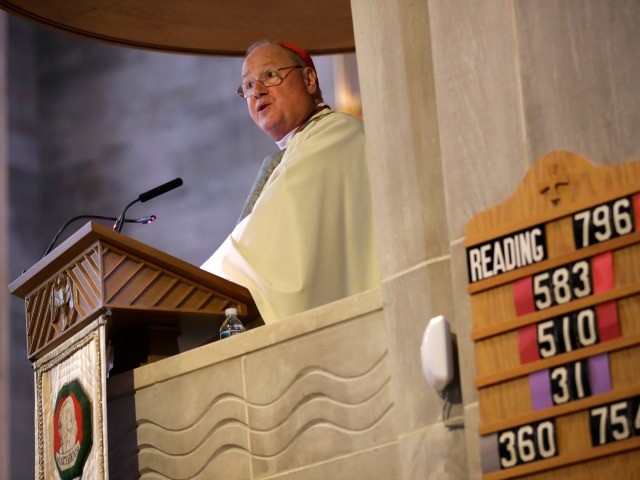 New York Cardinal Timothy Dolan said Thursday he has grown "impatient" for the pope to respond to a formal request by the U.S. bishops for a thorough investigation into the decades of homosexual abuse by Cardinal Theodore McCarrick.
On August 16, the president of the U.S. Bishops Conference (USCCB), Cardinal Daniel DiNardo, requested that the Vatican initiate a full inquiry into the McCarrick case.
I promised that the USCCB would "advocate before those with greater authority, to pursue the many questions surrounding Archbishop McCarrick," DiNardo wrote in a statement last month. "On August 16th, I called for an Apostolic Visitation, working in concert with a national lay commission granted independent authority, to seek the truth," he said.
DiNardo said that he convened the bishops' Executive Committee once again on August 26 and it "reaffirmed the call for a prompt and thorough examination into how the grave moral failings of a brother bishop could have been tolerated for so long and proven no impediment to his advancement."
"The recent letter of Archbishop Carlo Maria Viganò brings particular focus and urgency to this examination," DiNardo said, in reference to an 11-page report by the former Vatican nuncio to the United States containing a series of allegations of misconduct by high-ranking prelates, including Francis himself.
"The questions raised deserve answers that are conclusive and based on evidence. Without those answers, innocent men may be tainted by false accusation and the guilty may be left to repeat sins of the past," DiNardo said.
Cardinal DiNardo later traveled to Rome to urge Francis to begin the investigation. He met with the pope on September 13 to make a personal appeal for the Vatican to take action but returned to the United States empty handed.
During a press conference in New York Thursday, a reporter asked Cardinal Dolan why the Vatican still had not ordered an apostolic visitation. Dolan reportedly answered: "I tend to get as impatient as you obviously are, so I don't know the answer to that."
Dolan said that people have been asking him "how could a man continue to rise in the Church with a background like that?" which he called a "legitimate question."
An "apostolic visitation from the Holy See that included lay professionals would be a particularly effective way" to get to the bottom of this, Dolan said. "We've proposed that to the Holy See and we wait."
Asked whether he was satisfied with the pope's response to the sex abuse crisis, Dolan said he was confident that Francis is "on our side."
"I trust that he's going to come through," Dolan said. "But I don't mind admitting that I get a little impatient too."
So far, Pope Francis has refused to answer any questions regarding the allegations made by Archbishop Viganò and has instead attacked "accusers," suggesting that they are self-serving and act like Satan.
Follow Thomas D. Williams on Twitter Follow @tdwilliamsrome
http://feedproxy.google.com/~r/breitbart/~3/Jp5DSaViPAM/