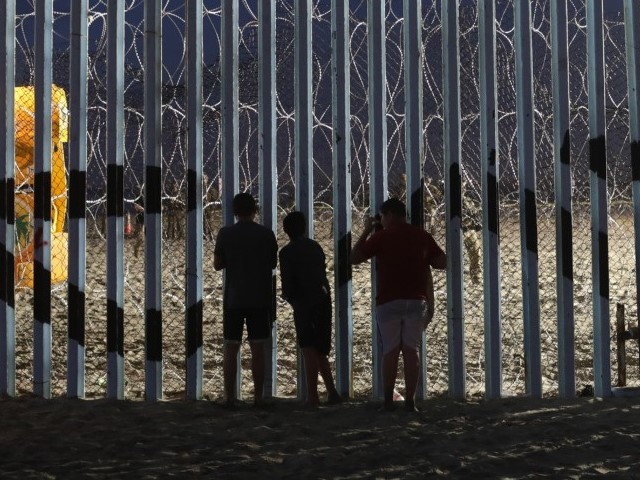 Hundreds of migrants from Central America gathered near the U.S. border in Tijuana are planning to return home. They blame one of the caravan organizers, Pueblos Sin Fronteras, for allegedly misleading them into joining the trek with false promises of easy asylum in the United States. The group denies the accusations.
"[Migrant advocacy group] Pueblos Sin Fronteras told us not to worry, that there was going to be transportation, that Mexico was going to open the gates so that we didn't have to enter [the U.S.] illegally, via the river," Ulises López, who  came from Honduras, said in a Mexico Daily News article:
Around 350 members of the first migrant caravan who recently reached the northern border city have decided to voluntarily return to their home countries – Honduras, in most cases – in the face of having to wait for months for the opportunity to file a request for asylum in the United States.

Some migrants who spoke to the newspaper Milenio claim they were misled about their chances of gaining entry to the U.S.
"What was offered to the caravan of Honduran migrants was a trap," Lopez said, adding Pueblo Sin Fronteras "took advantage of us, they used us in a horrific way, what they did to us has no name."
"When we got here our dreams went to hell," Lopez said.
The Mexico Daily News article also included a statement from Pueblo Sin Fronteras, which denied the migrants' charges.
"For the past few days, Pueblo Sin Fronteras has been the object of multiple critiques and declarations that discredit the work we have done for years, and especially our accompaniment of this exodus," the statement said.
"These declarations are irresponsible, and by criminalizing and defaming us, they increase the risks faced by all human rights defenders – both those who speak out and declare their solidarity from within their own contexts, as well as those who put their bodies on the line. These declarations also put members of the Central American exodus in grave danger," the statement said.
The open-borders organization also said it had nothing to do with the effort to rush the U.S. border that took place last weekend.
The Mexican National Immigration Institute (INM) said nearly 100 people who participated in the border push last weekend were arrested and would be deported, according to previous Breitbart News reporting.
Mexican health officials also warned about the needs to treat HIV/AIDS, tuberculosis, head lice, chicken pox, and others within the migrant population camped in Tijuana.
The Puerto Sin Fronteras website states its mission is, in part: "We accompany migrants and refugees in their journey of hope, and together demand our human rights."
"We provide humanitarian aid and professional legal advice to migrants and refugees."
And the website states its "dream" is to "build solidarity bridges among peoples and turndown border walls imposed by greed."
Breitbart News previously reported on similar dissatisfaction among migrants against caravan organizers, though they were not specific on who they blamed.
Follow Penny Starr on Twitter
http://feedproxy.google.com/~r/breitbart/~3/guAJIeA0N7M/