The United States Capitol was locked down on Friday due to an "exterior security threat."
"Due to an exterior security threat, no entry or exit is permitted at this time in any building in the Capitol complex," a voice announcement throughout the complex sounded.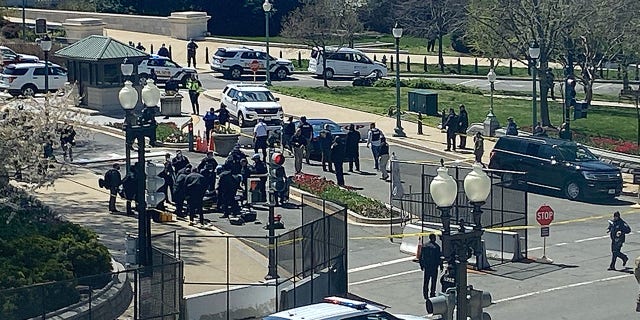 "You may move around the buildings but stay away from exterior windows and doors," it also said.
Capitol Police outside of the building were seen tending to at least one person on the ground, with two stretchers rolled out and large amounts of law enforcement and first responder activity.
CLICK HERE TO GET THE FOX NEWS APP
There was a car visibly smashed into a barrier outside of the Capitol.
Fox News' Hillary Vaughn, Chris Wallace and Chad Pergram contributed to this report.
http://feeds.foxnews.com/~r/foxnews/politics/~3/iMJUU-kdnhM/capitol-locked-down-due-to-exterior-security-threat