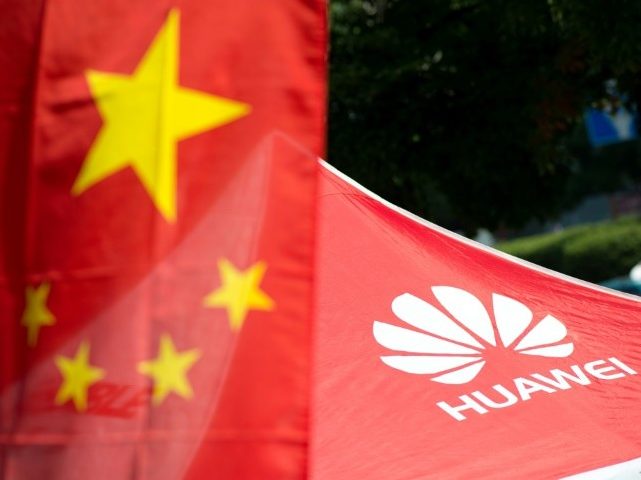 U.S. officials want Huawei executive Meng Wanzhou to face fraud charges for deceiving banks so Huawei could skirt Iran sanctions, prosecutors told a Vancouver court Friday.
Until Meng's bail hearing Friday, the reasons for her arrest in Canada on December 1 were shrouded in mystery. A Canadian judge had thrown a gag order over the case, banning reporting on the details. That gag order was lifted Friday and prosecutors detailed the allegations against the Chinese executive.
Meng, the chief financial officer of Chinese telecom giant Huawei, concealed the company's ties to a company called SkyCom Tech that did business in Iran, Canadian prosecutors told Justice William Ehrcke.
She allegedly falsely told banks that Huawei was a separate company from SkyCom Tech so that banks would approve transactions that violated sanctions against Iran.
Far from being a separate company, SkyCom was used as a front for Huawei to do business with Iran, prosecutors alleged at a bail hearing for the accused executive.
"Huawei is SkyCom. This is the alleged fraud," Canadian prosecutor John Gibb-Carsley said.
Gibb-Carsley said the banks were "victim institutions" of fraud by Meng. He said her actions exposed the banks to potential fines for violating U.S. sanctions.
A lawyer for Meng denied the allegations, called the charges against her "preposterous," and urged the court to release her on bail.
Court sketch of Huawei CFO Meng Wanzhou in green prison sweatsuit. Her father founded the Chinese tech giant, his net worth is 3.2 billion dollars. Family's wealth is key argument in the request that her bail be denied. Lawyer says no amount of bail will be incentive to stay pic.twitter.com/a8LUmvfGa6

— Shannon Paterson (@ctv_shannon) December 7, 2018
U.S. officials are seeking her extradition so she can be prosecuted in the U.S. on fraud charges, the prosecutor said. The prosecutor said Meng is a flight risk and should not be granted bail. The prosecutor said even a $1 million bail would not be a deterrent from her fleeing Canada because of her family's enormous wealth and the severity of the charges against her, which the prosecutor said could result in a 30-year jail sentence.
A 2013 Reuters investigation claimed that Huawei was using Skycom to do business in Iran. When financial institutions asked Huawei about the article, Meng allegedly denied Huawei controlled SkyCom. In a presentation to one bank, Meng allegedly described her company's relationship with SkyCom as a "normal business operation" and claimed that although Huawei had divested itself of a stake in SkyCom.
The Canadian prosecutor said this was untrue. SkyCom was allegedly an unofficial subsidiary of Huawei and completely under its control.
SkyCom employees used Huawei email addresses and its management were Huawei employees, according to the prosecutor.
Prosecutors told the court that a judge in New York issued a warrant for Meng's arrest in August. A Canadian official authorized her arrest in November. Meng was arrested on December 1 while changing planes on a trip from Hong Kong to Mexico.
A lawyer representing Meng argued that she would not breach a court order and leave Canada because doing so would humiliate her father, Huawei and "China itself." Fleeing would cause Meng to lose "face," Meng's lawyer said. The lawyer also proposed that Meng could be electronically monitored to ensure she does not take flight.
Meng is the daughter of Huawei's founder and chief executive Ren Zhengfei. She was widely considered to be his likely successor. Meng is also known by the names Sabrina Meng and Cathy Meng.
Several reporters from the U.S. and Canadian media organizations tweeted details of the accusations after the court lifted a publishing ban that had been in place since Meng's arrest.
Crown in #Huawei case says here's the proof: SkyCom employees used Huawei email addresses, management were Huawei employees, bank records linked the two companies, and that in effect the two companies were the same. SkyCom was used to conceal dealings with sanctioned countries.

— Michael Mui (@Mui24hours) December 7, 2018
In a series of example, prosecutor stating that Ms. Meng was directly involved in Skycom/Iran dealings and that no Skycom employees exists and that they were in fact Huawei employees. Used Huawei emails etc

— Sally Shin (@sallyshin) December 7, 2018
Crown says the fraud came down to a presentation, helped by an interpreter, where #WanzhouMeng attempted to convince the executive of a financial institution that Huawei had only cooperated with SkyCom, and had owned shares at one point but sold them

— Michael Mui (@Mui24hours) December 7, 2018
AG: Meng personally reperesented that skycom and huawei were separate when in fact they were not

— Deirdre Bosa (@dee_bosa) December 7, 2018
The fraud allegations against Meng relate to Huawei's relationship with Skycom, a company doing business with Iran. US contends that Skycom is Huawei #cbc

— Briar Stewart (@briarstewart) December 7, 2018
Also Crown alleges that Meng "deceived" financial institutions and in doing so put the bank at risk and inparticular at risk of criminal prosecution in connection with violating US sanctions against Iran. #ctvnews #huawei

— Melanie Nagy (@MelanieNagyCTV) December 7, 2018
Martin argues "you can rely on her personal dignity," in arguing for his client #MengWanzhou to get bail. Says she would not breach a court order because it would humiliate her father and embarrass China. Now referencing how important "face" is in China. #Huawei

— Martin MacMahon (@martinmacmahon) December 7, 2018
http://feedproxy.google.com/~r/breitbart/~3/Hnm7Nr7f6vk/