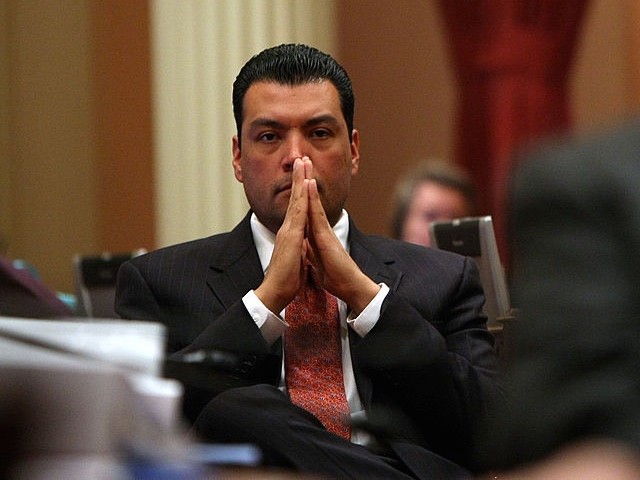 California Secretary of State Alex Padilla does not know if any of the 1,500 people who were improperly registered to vote by the Department of Motor Vehicles (DMV) this year voted in the June primary elections, the Associated Press reports.
On Tuesday, multiple news outlets reported that the DMV had erroneously registered 1,500 people, including non-citizens, to vote between April and September. The reports came after the state government insisted for years that its safeguards would prevent that for happening — a significant concern given a 2015 law that allowed illegal aliens to obtain driver's licenses, and a 2017 law that automatically registered Californians to vote when they obtained driver's licenses, if otherwise eligible. While the state says that no illegal aliens were registered to vote, at least one legal alien was confirmed as having been registered.
The AP elaborated:
The roughly 1,500 people either told the DMV they were ineligible or didn't confirm their eligibility but were registered anyway, he said. The group included at least one non-citizen living legally in the state and perhaps many more. It could also include people under 18 or those ineligible to vote because of a criminal conviction, Padilla said. The DMV said none of the people mistakenly registered are people living in the country illegally.

The incorrect registrations occurred between April 23 and Sept. 25 because of a "processing error," according to the DMV. California held its primary election June 6 [sic].

…

Early voting for the Nov. 6 election began this week.

California's motor voter law letting residents automatically register to vote through the DMV took effect in April. Since then, people have newly registered or updated their voter registration more than 3 million times, DMV spokeswoman Jessica Gonzalez said. The new law is aimed at making it easier for people to register and boosting voter turnout.
Padilla added that the DMV may have to suspend the "motor voter" program if problems persist. Last month, Padilla admitted that 23,000 registrations had been filed with significant errors.
Joel B. Pollak is Senior Editor-at-Large at Breitbart News. He is a winner of the 2018 Robert Novak Journalism Alumni Fellowship. He is also the co-author of How Trump Won: The Inside Story of a Revolution, which is available from Regnery. Follow him on Twitter at @joelpollak.
http://feedproxy.google.com/~r/breitbart/~3/GLlYpOdBldY/