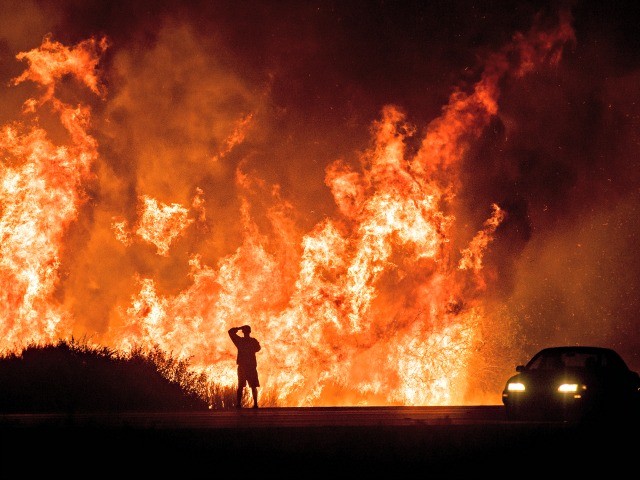 California Governor Jerry Brown and Governor-elect Gavin Newsom announced that they will join President Donald Trump during his visit to California on Saturday.
"We welcome the president's visit to California and are grateful for the quick response to our aid requests," both Democrat officials said in a statement on Friday. "Now is the time to pull together for the people of California."
Sixty-six people have died in the recent wildfires and 631 people are missing, according to officials.
The decision to join Trump temporarily puts to rest the ongoing political spat between both parties. Trump blamed poor forest management for the unprecedented deadly fires, while Brown has blamed the effects of climate change.
"You need forest management. It has to be," Trump said in an interview with Fox News on Friday. "I'm not saying that in a negative way, a positive — I'm just saying the facts."
http://feedproxy.google.com/~r/breitbart/~3/7EXRUPZ99zU/