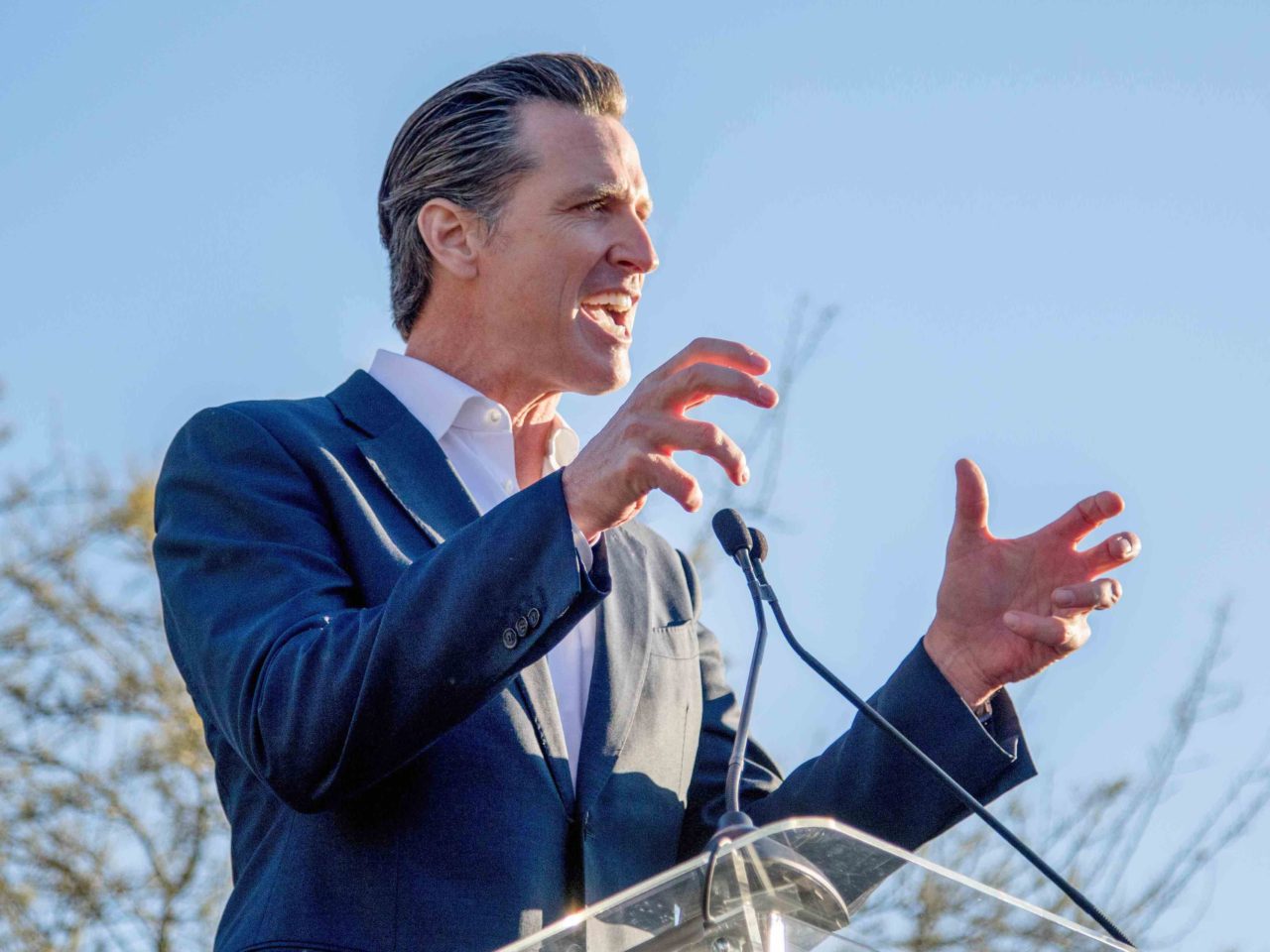 California Democrats have regained a veto-proof two-thirds majority in the state legislature, thanks to late ballots awarding them victories in several key races.
The state's Democrats briefly lost their supermajority in the State Assembly after several members resigned due to allegations of sexual misconduct. They lost it in the State Senate when voters recalled freshman State Sen. Josh Newman (D-Fullerton) after he joined a two-thirds majority in voting for the gas tax hike of 2017.
But the gas tax hike survived a referendum, Proposition 6, and the Democrats picked up key seats elsewhere — most notably in the Central Valley, where Republican State Sen. Andy Vidak had once inspired the GOP by winning a special election in a majority Latino district in 2013, and winning re-election since.
The San Francisco Chronicle reported (original links):
Democrats claimed victory Monday in two state Senate races, giving them back the two-thirds supermajority they lost in June when Orange County Democrat Josh Newman was recalled after he voted in favor of Gov. Jerry Brown's gas tax increase.

…

In the state Senate races, Democratic Assemblywoman Anna Caballero of Salinas defeated Madera County Supervisor Rob Poythress, while Melissa Hurtado, a Sanger (Fresno County) councilwoman, beat GOP state Sen. Andy Vidak of Hanford (Kings County).

Caballero won a seat left vacant when GOP state Sen. Anthony Cannella was termed out of office.

The victories give Democrats 28 seats in the 40-member Senate, one more than they needed for a supermajority. They already hold a two-thirds advantage in the Assembly, enabling them to pass virtually any legislation without Republican help.
The supermajority will give Governor-elect Gavin Newsom the ability to push his agenda through the legislature with minimal opposition.
Ballots continue to be counted in several congressional races, where two Orange County Republicans still hold narrow but diminishing leads: Young Kim in the 39th district, and incumbent Rep. Mimi Walters (R-CA) in the 45th.
Joel B. Pollak is Senior Editor-at-Large at Breitbart News. He is a winner of the 2018 Robert Novak Journalism Alumni Fellowship. He is also the co-author of How Trump Won: The Inside Story of a Revolution, which is available from Regnery. Follow him on Twitter at @joelpollak.
http://feedproxy.google.com/~r/breitbart/~3/KlOBUbssGJY/