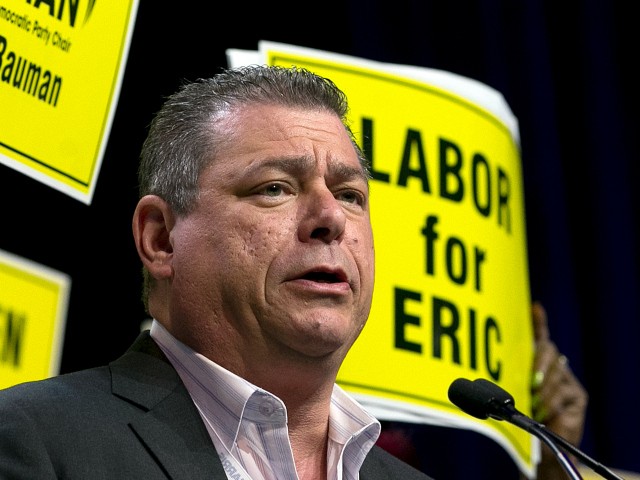 California Democratic Party chairman Eric Bauman is facing accusations of sexual harassment and assault, reports the far-left Washington Post.
The vice chairman of California's Democrat Party, Daraka Larimore-Hall, told the Post "he sent a letter Tuesday to the party's secretary calling for Bauman's removal after being approached by several party staff members who told him that they had been sexually harassed and assaulted by Bauman."
Bauman is the first openly gay chairman of the state party.
Bauman is refusing to step down, so Larimore-Hall has "initiated the formal process of calling for Bauman to be ousted," reports the Post.
Larimore-Hall describes the accusers as "brave souls [who] have come forward, they have been joined by others with similar stories and experience." He further describes the allegations as "credible, corroborated and utterly heart-breaking."
Bauman told the Sacramento Bee Saturday night that he takes "seriously any allegation brought forward by anyone who believes they have been caused pain." He added that "a prompt, thorough and independent investigation of the allegations has been undertaken by a respected outside investigator, ensuring these individuals making the charges are treated with respect and free from any concerns of retaliation."
Larimore-Hall told the Bee, "I believe the victims. Their stories illustrate a clear and escalating pattern of Chairman Bauman's horrific and dehumanizing behavior."
Bauman has been chairman since 2017.
Follow John Nolte on Twitter @NolteNC. Follow his Facebook Page here.
http://feedproxy.google.com/~r/breitbart/~3/QWTl-IDtgYU/