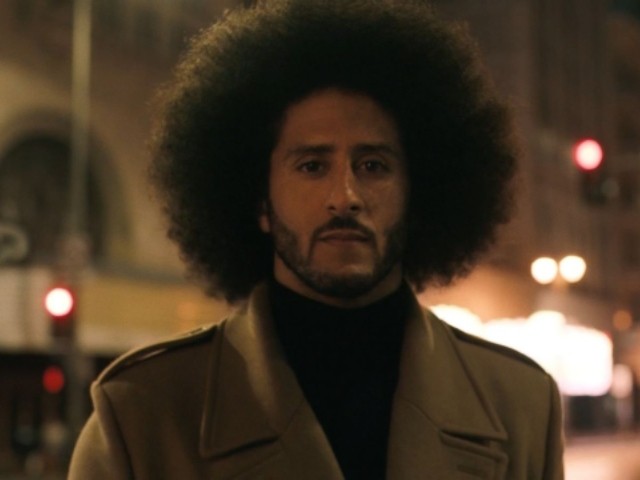 A barbershop in California received considerable backlash after a customer posted a photo online of a Colin Kaepernick doll hanging from a noose in the shop.
The photo of the Kaepernick doll was shared online by a customer who wanted to be known only as "Joseph."
After the image went viral, the owner of the barbershop, known as the "Bowtie Barber," noted that the doll had been hanging in the shop since 2016 when Kaepernick began his protests during the national anthem.
But the shop owner also said he was sorry for hanging the doll in his Placerville, California, shop.
"I literally had no idea that I was offending people," Barber said according to Fox 40. "We have a hangman out here called George and so, you know, with the theme of Hangtown I hung him. And it was wrong, it was absolutely wrong."
Placerville has another store in town that is well known for having a life-sized mannequin of a man hanging from a noose outside its front door. Placerville also has the nickname of "Hangtown," a name left over from its old mining town roots when the place became known for its penchant for vigilante justice.
"I am a die hard 49ers fan, and when that action happened, there was a lot portrayed on the 49ers, and I took it personally," Barber added. His Placerville shop is situated only a few miles east of Sacramento and San Francisco.
"I'm publicly announcing that I apologize. It was the wrong thing for me to do," Barber concluded. "Absolutely will never happen again. I absolutely see the other side of it. I'm sorry."
The shop owner also said that he hopes Joseph will return to the shop so he can apologize in person.
Follow Warner Todd Huston on Twitter @warnerthuston.
http://feedproxy.google.com/~r/breitbart/~3/qMhJQeMhBH8/