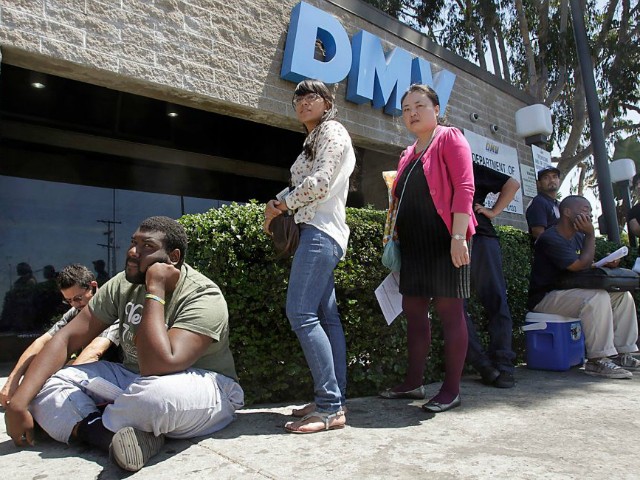 A California law that registers every citizen to vote when they apply for a driver's license also has resulted in over twice the number signing up as Democrats versus Republicans.
The California Motor Voter Program (AB-1407) was passed in February and became effective in April this year. It has led to a huge spike in voter registration for the three months from June through August versus the comparable period in 2014.
Under the law, each person who applied for a California driver's license or identification card is deemed to have a "completed affidavit of registration and the person is registered to vote, unless the person affirmatively declines to register to vote." Juveniles age 16 years and older can also pre-register through the DMV to be eligible to vote at age 18.
According to a Capitol Weekly analysis of data from the Secretary of State's office, there were 898,724 registrations during the period from June through August, with 328,157, or 37 percent, registering as Democrats and 155,980, or 17 percent registering as Republicans. The largest voter designation during the period was the 414,587, or 46 percent, that refused to join either major political party and registered "Do Not State."
The registration increase compared to the last gubernatorial election year in 2014 was up about 205,000, or about 30 percent more. Democrats picked up 52,000 more registered voters than in 2014, while Republicans only gained 18,000 more than the prior period.
Republicans have claimed that the Motor Voter law is susceptible to fraudulent registrations from illegal aliens who became eligible under AB 60 to start applying for a California driver's license in 2015. Founder of True the Vote Catherine Engelbrecht told Fox News in June: "You're setting the state up for a disaster. They don't seem to have a process in place to verify that people are who they say they are. It's a free-for-all, a process that can be manipulated."
But Assistant Deputy Director of the DMV Jessica Gonzalez responded to Fox inquiries that, "Automatic programming will not let them go to the (voter) registration section. It will be automatically grayed out and can't be bypassed. It will require proof of U.S. citizenship and California residency."
http://feedproxy.google.com/~r/breitbart/~3/bh9HndtYQi4/