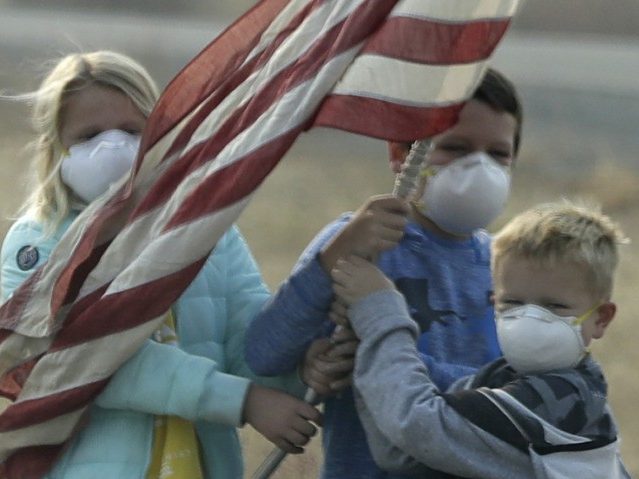 Kevin McKay, 41, evacuated 22 children from Ponderosa Elementary School in Paradise, California, on November 8.
While most children had been picked up by their parents as the Camp Fire spread, nearly two dozen children were left stranded at the school. McKay spoke to the principal, and decided to evacuate them via school bus. 29-year-old kindergarten teacher Abbie Davis and 50-year old second grade teacher Mary Ludwig evacuated with the students.
On Sunday, Ludwig said "the sky was really menacing," and "very scary. It felt like Armageddon." McKay drew a literary parallel to the terrifying flight. "It just kind of looked like we'd be headed into Mordor," he said.
As the bus became mired in the evacuation gridlock, the smoke began to take its toll on the passengers. Kids began losing consciousness, while other complained of fatigue. In response, McKay tore off his shirt and doused it with water, ripping shreds for his young passengers to put over their mouths so they could safely breathe.
Davis and Ludwig gratefully characterized McKay as a hero, saying "We had the bus driver from heaven." Meanwhile, the deadliest and most destructive fire in California history is responsible for 77 confirmed deaths, with over 1,000 people still unaccounted for. The fire is still only about 65% contained, after destroying 150,000 acres.
http://feedproxy.google.com/~r/breitbart/~3/daFF9OLVphA/