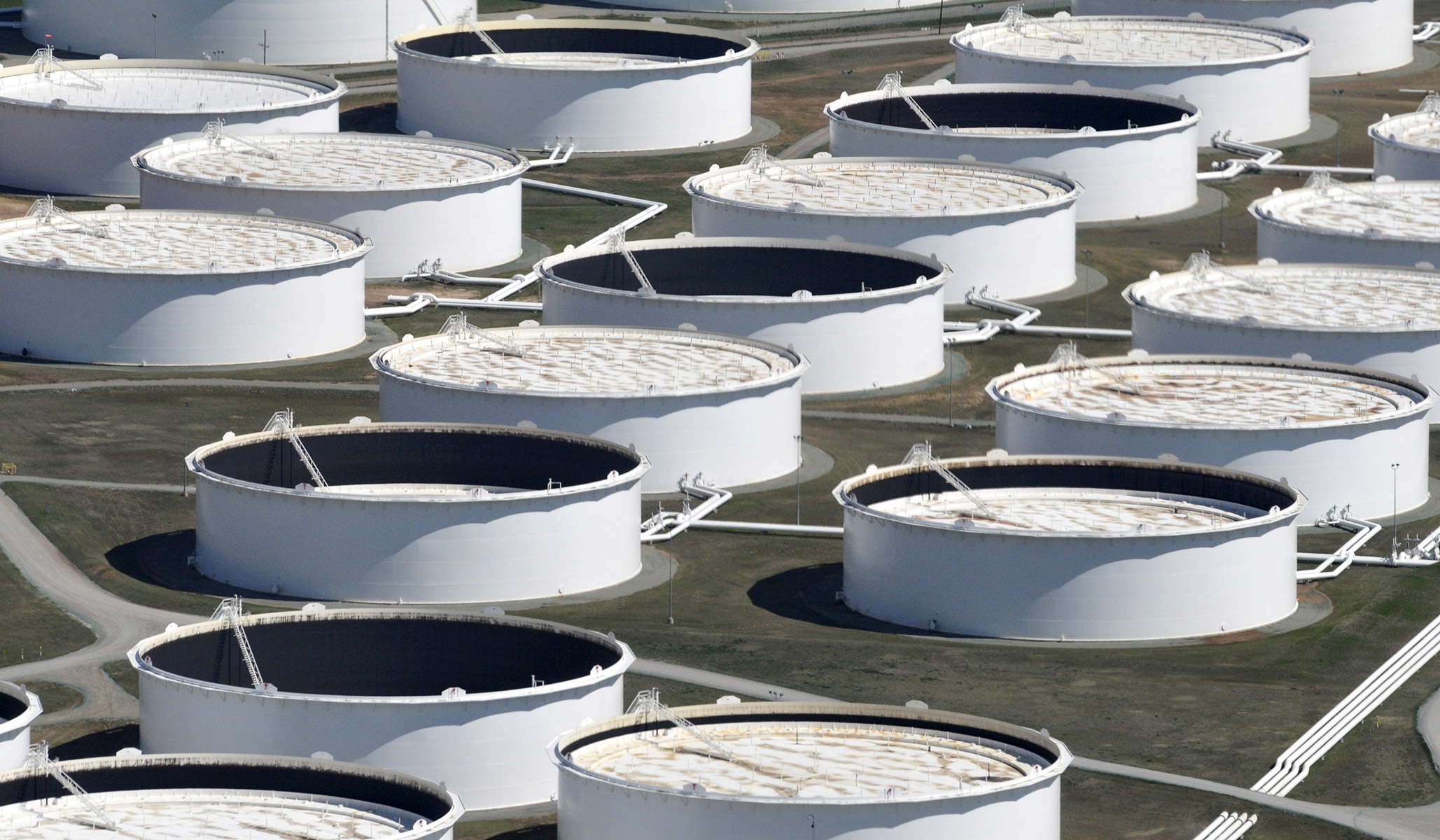 "The U.S.'s industrial heartland is dotted with examples of how some links in the supply chain have been adapted to keep the wheels of commerce turning while others seized up," writes Brendan Murray at Bloomberg Businessweek.
Cities such as Memphis (FedEx), Louisville (UPS), and Chicago and its suburbs (railroads) have long been vital parts of American supply chains. (The North American oil industry centers on the inauspicious city of Cushing, Okla., the Pipeline Crossroads of the World.) Despite the political narrative of the heartland being hollowed out by trade, these cities actually benefit greatly from the logistics industry.
Murray writes about how Columbus, Ohio, has asserted itself in new ways in the wake of the pandemic:
Rickenbacker International Airport was a bustling hub for air freight well before the pandemic—a day's truck drive to half of the U.S. population, so the slogan goes. In the past two years, another role emerged: economic relief valve for auto parts, consumer products, and pharmaceuticals to flow around the more prominent but clogged arteries of U.S. trade.

The former wartime airbase handled a record 1,655 international cargo arrivals in 2021, a 73% jump from 2019, and overall tonnage rose 18%. Freighters and reconfigured passenger jets fly in from Asia and the Middle East, operated by the cargo units of Cathay Pacific Airways, Emirates, Korean Air, Qatar Airways, Turkish Airlines, and several other carriers. Nearby are distribution centers for companies ranging from Macy's Inc. to Goodyear Tire & Rubber Co.
New Orleans is benefiting as well:
Something happened during the crunch of 2021 that the Big Easy hadn't seen since the 1990s: Importers started using carriers known as bulk and break-bulk ships to ferry goods that used to move in containers—and New Orleans is equipped to handle both modes. The result: Bulk and break-bulk volumes for New Orleans jumped 46% in 2021 from the previous year, a boost that helped cushion a 15% drop in container volume. . . .

So New Orleans is erecting the Louisiana International Terminal, an estimated $1.5 billion infrastructure project expected to open in 2027, and the Mississippi River is being dredged to a depth of 50 feet to accommodate the world's biggest ships. Among the goals is to leverage the terminal's access to nearby railroad lines and help New Orleans better compete with rival ports on the East, West, and Gulf coasts vying for shipments to and from customers in the center of the U.S.
Populists of all stripes who want to tell you that globalized trade is a cosmopolitan conspiracy against the middle of the country are peddling nonsense. Countless high-quality American jobs depend on globalization, and many of them are located in so-called flyover country. Those of us who live on the coasts would do well to remember the people in Memphis, Louisville, Columbus, New Orleans, and elsewhere who make it possible for Americans to buy and sell products across the globe.
https://www.nationalreview.com/corner/bright-spots-in-the-heartland-for-supply-chains/