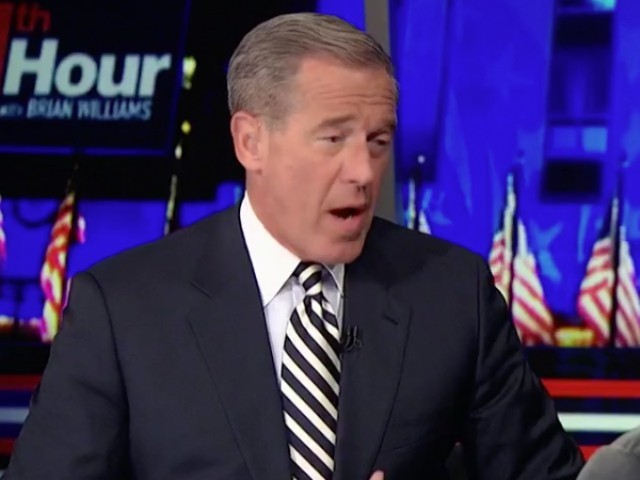 MSNBC's "The 11th Hour" host Brian Williams said Thursday that it was "impossible" to listen to the eulogies at George H.W. Bush's funeral and not see it as a "comparison" to President Donald Trump.
"When the reading started it is said he did not participate in the service at all. Then there was, just his–the way he carried himself while seated," Brian Williams said, describing Trump's behavior at the funeral service for George H.W. Bush at the National Cathedral in Washington this week.
"His hands together, he was rocking at one point," Williams continued. "It was impossible to listen to the eulogies and not take some of it as a kind of comparison to the sitting president. It was not intended that way, I'm certain. But what–people thought he looked petulant. People thought he looked angry at the content of the eulogies."
This shot at the President comes as many in the establishment media have been using the funeral of Bush to make a point about Trump, even though the president praised Bush and did not do anything out of the ordinary for presidents.
Late night host Stephen Colbert praised Bush for his service in World War II, then said, "The closest our current president has gotten to a submarine is a five-dollar footlong."
Follow Justin Caruso on Twitter @justincaruso2
http://feedproxy.google.com/~r/breitbart/~3/u0Ep2aT0xTM/