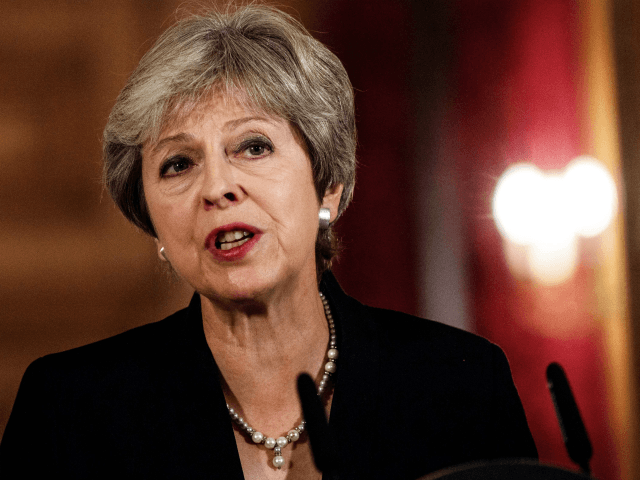 Nadine Dorries predicts that the process for a no-confidence vote in Theresa May could start Monday, warning the current Brexit deal would force Britons into "serfdom."
"I think we'll probably see things moving on Monday." the Tory Brexiteer told Sky News on Saturday, estimating that if the chairman of the 1922 Committee Sir Graham Brady had received the 48 letters of no confidence from MPs needed to trigger a vote, he may "contact people who have submitted their letters to see if they still want to leave their letters submitted."
While 21 MPs have publicly stated they have submitted their letters to the backbench committee, Ben Bradley MP claimed that the number was "significantly" higher than that and he could name "five or six more" fellow Tory MPs.
"There are some colleagues who think they can name 50 people. I'll guess we'll find out in the coming days, but I think it's an awful lot closer [to a confidence vote] than it was a week or so ago," he said, telling the broadcaster a number of MPs are taking the weekend to consider their position.
REPORT: Brexiteer Ministers to Demand May Make Changes to Brexit Deal as PM Faces Potential Leadership Challenge https://t.co/yUP8j3jqAK

— Breitbart London (@BreitbartLondon) November 17, 2018
Following reports Friday from insider sources that 48 letters had been received, former minister James Duddridge suggested that the announcement may be delayed, saying:  "I think I recall Brady said he will give the PM 48 hours notice before going public. We may have hit the 48 letters but no announcement."
If the 48 are confirmed, Sir Graham will then go to Downing Street.
Half of the Conservative lawmakers in the House of Commons must support her for her to retain her role as party leader, and she cannot be challenged again for another 12 months if she survives a vote.
If she loses, she would no longer be party leader, but would continue as prime minister until such time that the party finds a replacement.
Given that the Conservative Party is in the minority, the Tories would have to find a new leader who would be able to command the confidence of the Northern Irish Democratic Unionist Party (DUP) which props up the government.
Baker Urges Brexiteers to Get Letters in: 'You Must Act Now' https://t.co/ynxdJtTbdJ

— Breitbart London (@BreitbartLondon) November 16, 2018
The Mid-Bedfordshire MP also excoriated the prime minister and her team for the Brexit arrangement agreed with the bloc, saying: "What the public are absolutely furious about is that the EU has sent this agreement back where they expect us to be slaves to the European Union. You don't do that to the British people. They will not tolerate it."
"You can use whatever word you want, I would call that a vassal state, an empty state. I'd call it serfdom. It's appalling and it's beyond belief that Number 10 think they can sell this to the country. They can't, people can see right through it," she added.
Prime Minister May has been on a media offensive in recent days to bolster public and party support in her Brexit plans and has maintained that she will fight any leadership challenge.
http://feedproxy.google.com/~r/breitbart/~3/2CncHu7DFWE/