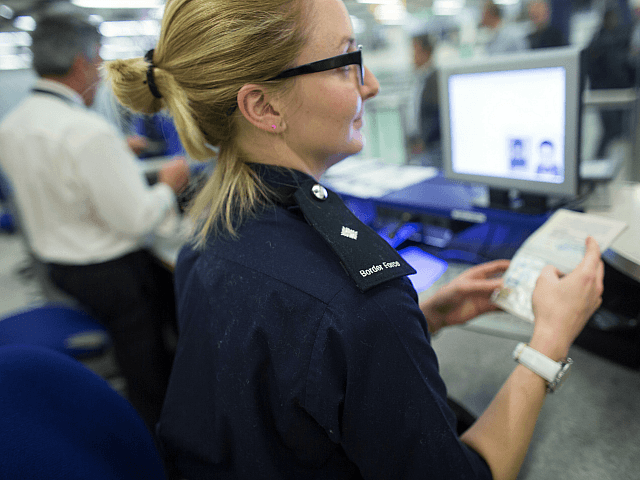 Britain's Cabinet has signed off on plans for a post-Brexit immigration system which would favour skilled migrants from around the world while creating specific routes for low-skilled workers in certain sectors.
A spokesman for Downing Street said: "The Cabinet agreed that, once free movement is brought to an end, the Government will be able to introduce a new system which works in the best interests of the UK — including helping boost productivity."
Proposals tabled by Home Secretary Sajid Javid for a new "global" system, which would treat EU workers the same as would-be migrants from outside Europe, were greenlighted by ministers on Monday following a presentation by Migration Advisory Committee chairman Professor Alan Manning.
"Cabinet was told by Professor Manning that the MAC was recommending that, in the post-Brexit immigration system, EEA and non-EEA nationals should be part of one universal system," the government said in a statement.
Govt Wants to Concrete Over Countryside's Green Belt as Mass Migration Drives Housing Crisis https://t.co/iUHoL94Mw8

— Breitbart London (@BreitbartLondon) August 7, 2018
"A key conclusion was that high skilled migration is of greater economic benefit than lower skilled migration, and as such the MAC recommended that the new system should make it easier for higher skilled than lower skilled workers to come to the UK."
Sources said that Chancellor Philip Hammond and Business Secretary Greg Clark expressed concern that the plans contained "some pretty binding restrictions on low-skilled migrants", pushing unsuccessfully for changes to "avoid a cliff-edge policy" for businesses which are used to freedom of movement for EU workers.
The MAC report published last week acknowledged "some sectors will complain vociferously about being faced with an alleged cliff-edge in their supply of labour" when it concluded there was no need for ministers to create routes for low-skilled workers to come to Britain, with the possible exception of a seasonal scheme for agriculture.
In addition to providing a route for agriculture workers, the plans would also allow low-skilled workers in to work in social care and in hospitality — against MAC recommendations — a Home Office source told The Independent.
REPORT: Four Million Brits Can't Get Work, 'Virtually Unlimited Pool' of EU Migrants https://t.co/k98j7WVArz

— Breitbart London (@BreitbartLondon) May 17, 2018
Family reunification would continue to bring unskilled migrants to UK shores while the number of low-skilled workers would be unlikely to shift significantly following the end of freedom of movement, the paper said.
In addition, it was reported Monday that the Home Office plans to grant EU nationals limitless access to Britain for more than two years after a no-deal Brexit, during which time arrivals would be able to apply for a visa enabling them to stay permanently.
Given the prominence of promises to "take back control" in Leave campaign messaging, the proposal has aroused concern among Brexit-supporting MPs including Iain Duncan Smith, who described it as "bizarre".
"Having two years with nothing changed rather than a progressive tightening over that period is a cop-out. If I were Sajid I'd push back against the civil service to do this more quickly," the former Tory leader said.
Speaking on BBC Radio 4's Today programme, Mr Duncan Smith added that unless the Tory Party gets immigration under control, voters would punish Conservatives at the next General Election, adding: " I do think that's why we need to get out there a strong policy that gives an indication of how we would control migration."
http://feedproxy.google.com/~r/breitbart/~3/wlwYUIM8DH8/