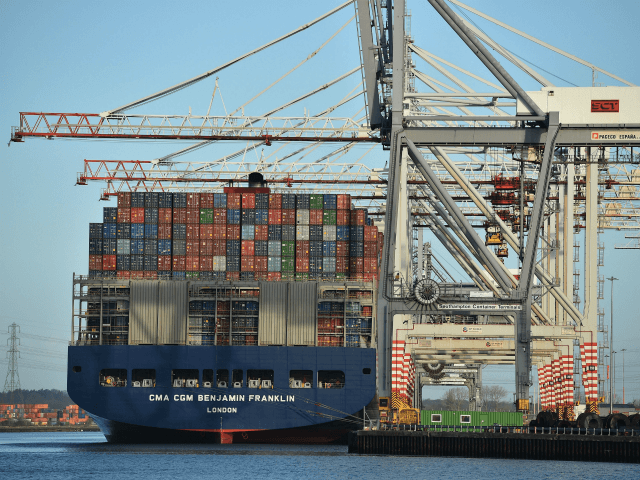 As the UK readies to depart the European Union (EU), figures show its exports to Israel soared by 75 percent in the first six months of 2018, a trend official figures show will continue climbing into 2019.
According to the Israeli Central Bureau of Statistics (ICBS), exports from the UK to Israel (excluding diamonds) totalled $3.45 billion between January and June 2018, up from $1.97 billion in the first half of 2017. In June alone, UK exports to Israel jumped from $335.7 million in 2017 to $606.2 million this year.
Mineral products, machinery and electrical equipment and products of the chemical industry led the way. This continues a trend that has grown steadily from a base of $3.66 billion in 2016 to $4.30 billion in 2017 and will provide a template for other bilateral trade relationships after the Brexit process is completed.
Two-way trade between the UK and Israel has grown by eight percent in the first half of 2018 – from $4 billion in 2017 to $4.33 billion in 2018. This is on top record levels achieved in the last two years: $9.1 billion in 2017 and $7.2 billion in 2016, according to the ICBS.
British PM Theresa May highlighted the importance of UK-Israel trade during a speech in London last month, when she applauded the strength of the relationship binding the countries together.
She said the UK looked to a bold new future outside the EU bloc, built on "free trade deals with our partners around the world. And as a great start-up nation, an engine of enterprise, a world leader in technology, and a great friend of Britain, I want to see an ambitious free trade deal between our countries."
"I want to thank the United Jewish Israel Appeal for the service they have given to our Jewish community in Britain over many, many years. Your work here is absolutely vital." – PM @Theresa_May at the United Jewish Israel Appeal dinner. pic.twitter.com/iVYJHYiyXz

— UK Prime Minister (@10DowningStreet) September 17, 2018
Barry Grossman, Director of International Trade at the British Embassy in Israel, agrees that the future is bright.
The new figures reflect what we see on the ground: more British companies are interested in the Israeli market, and many Israeli companies realise that the next year presents a huge opportunity to create new business contacts in the world's fifth largest economy and its biggest financial hub.
Israeli business interest in the UK has grown since the 2016 Brexit vote: more Israeli companies are setting up in the UK or expanding their business, compared to the pre-referendum period; and Israeli investment in the UK increased by 33 percent since the vote. By March 2018, Israeli foreign direct investment since the referendum amounted to £400 million.
Follow Simon Kent on Twitter:

Follow @SunSimonKent

or e-mail to: skent@breitbart.com



http://feedproxy.google.com/~r/breitbart/~3/Y4WCvtk92zM/