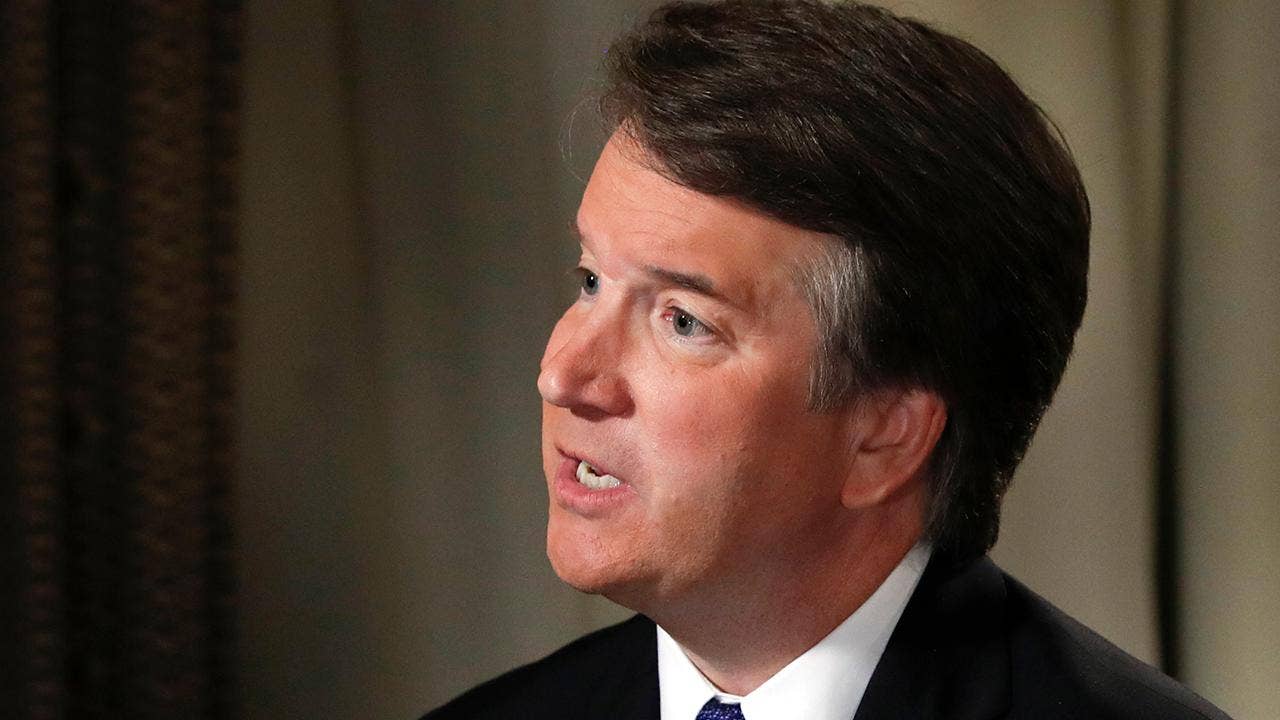 Supreme Court nominee Brett Kavanaugh, in prepared testimony released ahead of Thursday's Senate Judiciary Committee hearing, calls sexual assault "horrific" and "morally wrong" and says he's "never" sexually assaulted anyone.
"I am here this morning to answer these allegations and to tell the truth," Kavanaugh says in remarks released by the committee. "And the truth is that I have never sexually assaulted anyone – not in high school, not in college, not ever."
Christine Blasey Ford has accused Kavanaugh of trying to force himself on her during a party while she was 15 and he was 17. On Thursday, Kavanaugh, as he has since the allegations first surfaced, plans to deny any wrongdoing.
"I categorically and unequivocally deny the allegation against me by Dr. Ford," Kavanaugh will say. "I never had any sexual or physical encounter of any kind with Dr. Ford."
At the same time, Kavanaugh speaks out against sexual misconduct.
"Sexual assault is horrific," Kavanaugh says in the remarks. "It is morally wrong. It is illegal. It is contrary to my religious faith."
KAVANAUGH TURNS OVER CALENDAR FROM SUMMER OF '82
Kavanaugh has also been accused by a second woman of exposing himself during a college party at Yale, something he has denied. And on Wednesday, a third accuser, with the help of Democratic lawyer Michael Avenatti, came forward, accusing Kavanaugh of being present at parties where "gang" or "train" rapes of girls took place, including one when she was the victim. 
Responding to Avenatti's client, Kavanaugh said in a Wednesday statement, "This is ridiculous and from the Twilight Zone. I don't know who this is and this never happened."
But in his testimony, Kavanaugh admits to "juvenile misbehavior" that makes him "cringe now."
"I drank beer with my friends, usually on weekends. Sometimes I had too many. In retrospect, I said and did things in high school that make me cringe now. But that's not why we are here today."
Kavanaugh adds, "What I've been accused of is far more serious than juvenile misbehavior. I never did anything remotely resembling what Dr. Ford describes."
Earlier Tuesday, the Senate Judiciary Committee released copies of the calendar full of hand-written notes from May, June, July and August of 1982.
The calendar reflects the daily activities of a typical 17-year-old boy: plans to mow the grass, go to the movies, play sports, go to "beach week" and attend summer camp. It includes mentions of prom, being grounded, birthday parties, lifting weights and interviewing at Yale and Brown universities.
Speaking to the Washington Post, Ford said she believes the allegations she has detailed happened during the summer of 1982, though she can't remember where exactly the party was or how she got there.
It's been suggested that the calendars may be used by Kavanaugh to suggest nothing in it alludes to the type of party described by Ford.
Meanwhile, ahead of the hearing, Ford's attorneys have released statements from four other people who recount Ford telling them about the accusations over the last few years. None of those people, though, claim to have had knowledge in 1982. Ford says she didn't tell anyone until 2012.
http://feeds.foxnews.com/~r/foxnews/politics/~3/9TgoddUhHT0/brett-kavanaugh-says-never-sexually-assaulted-anyone-in-prepared-hearing-remarks.html