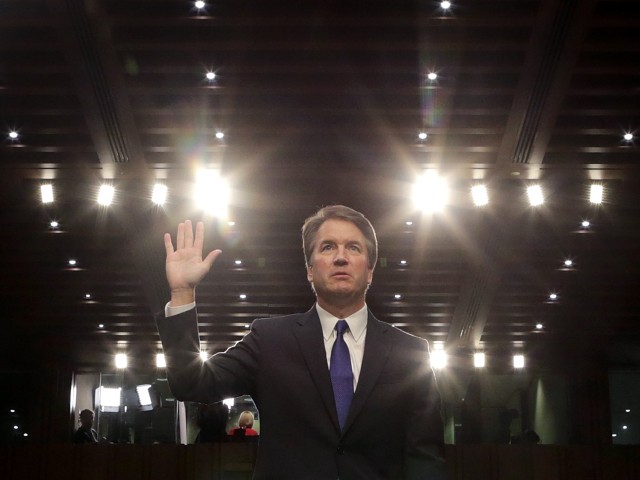 Supreme Court Justice nominee Brett Kavanaugh denied Monday an accusation of sexual assault from Christine Blasey Ford, confirming he was willing to refute the allegations to the Senate Judiciary Committee.
"I am willing to talk to the Senate Judiciary Committee in any way the Committee deems appropriate to refute this false allegation, from 36 years ago, and defend my integrity," Kavanaugh said in a statement provided to reporters from the White House. Kavanaugh, who was nominated to the Supreme Court by President Donald Trump, was spotted at the White House on Monday.
Ford accused Kavanaugh of sexual assault, speaking to the Washington Post about her account of the event she says happened when they were both in high school.
"I thought he might inadvertently kill me," said Ford in the interview. "He was trying to attack me and remove my clothing."
Kavanaugh repeated that the allegation was "completely false."
"I have never done anything like what the accuser describes—to her or to anyone," he said. "Because this never happened, I had no idea who was making this accusation until she identified herself yesterday."
The White House said Monday that they were willing to listen to Ford's allegations after she identified herself over the weekend.
"This woman should not be ignored and should not be insulted; she should be heard," Kellyanne Conway, White House counselor to the president, said in an interview with Fox News.
http://feedproxy.google.com/~r/breitbart/~3/K5fmINP0v_E/