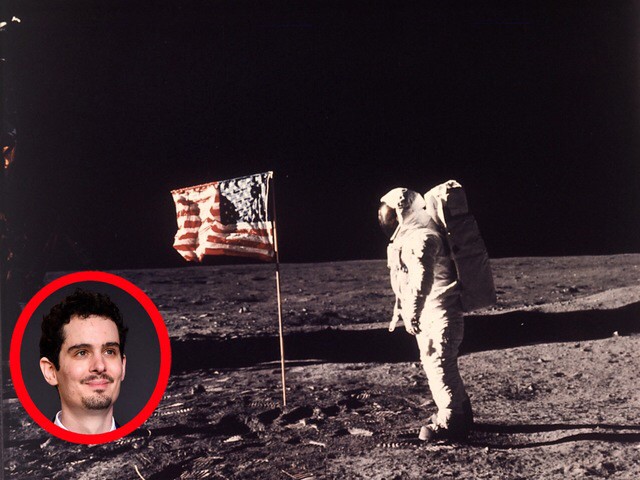 First Man has officially flopped, and not just here at home, but all over the world.
After three full weeks in distribution, the critical darling will barely creep over $40 million domestic and, according to Deadline, has already fallen out of the top ten.
As of Thursday, and after 20 full days in release, First Man had grossed only $39 million domestic. Outside North America, the story about Neil Armstrong, the first man to walk on the moon, is doing even worse, with just $37 million.
With a $60 million production budget and somewhere between $30 and $50 million spent on publicity (a reasonable guess), after exhibitors take their 50 percent (an industry accepted formula), this Ryan Gosling film would have to gross something close to $200 million just to break even.
First Man is not going to reach $100 million worldwide.
Early predictions had First Man opening with $20 to $25 million. Nevertheless, even though it roared out of the festival circuit with a ton of critical acclaim and buzz, it crash landed with a hideous $16 million opening.
The spin, then, was that First Man would have "legs," would be a sleeper, would eventually reach $75 to $85 million domestic, when the truth is that it might not reach $85 million worldwide.
Because no one has the moral courage to admit that insulting Middle America might be bad for business, no one in the entertainment media will say so, but the controversy about the American flag no doubt soured the public on this movie.
And it was not just writer-director Damien Chazelle's inexplicable decision to ignore one of the most iconic moments of the last century, Armstrong planting the American flag on the moon — it was the snobbish and tone-deaf way in which both he and his star, Gosling, mishandled it.
My mind still can't quite grasp Gosling dismissing the most American of American achievements as "a human achievement [and] that's how we chose to view it."
Well, after you are done choosing to view it that way, you can go right ahead and choose to kiss my red, white, and blue ass.
Also worthy of note, especially in a world where entertainment writers will come up with every reason to excuse First Man's dreadful box office — except for the actual one — is how wildly successful First Man-type movies have been.
America loves our astronauts, our modern-day pioneers, and so does the rest of the world. Just look at these box office results (domestic – foreign – total):
The Martian (2015) – $228 million – $401 million – $630 million.
Interstellar (2014) –  $188 million – $489 million – $677 million.
Gravity (2013) – $274 million – $449 million – $723 million.
Look at how well these astronaut movies did before the international market really opened up, and these numbers are not adjusted for inflation.
Space Cowboys (2000) – $90 million – $38 million – $129 million.
Contact (1997) – $101 million – $70 million – $171 million.
Apollo 13 (1995) – $172 million – $181 million – $355 million.
Another lie the media like to tell is that international audiences do not like patriotic movies.
And they say this even after two of the most patriotic movies of the last ten years — National Treasure 1 & 2 — grossed over $400 million overseas, and this was before China opened up.
Follow John Nolte on Twitter @NolteNC. Follow his Facebook Page here.
http://feedproxy.google.com/~r/breitbart/~3/DkUyRj2vS80/