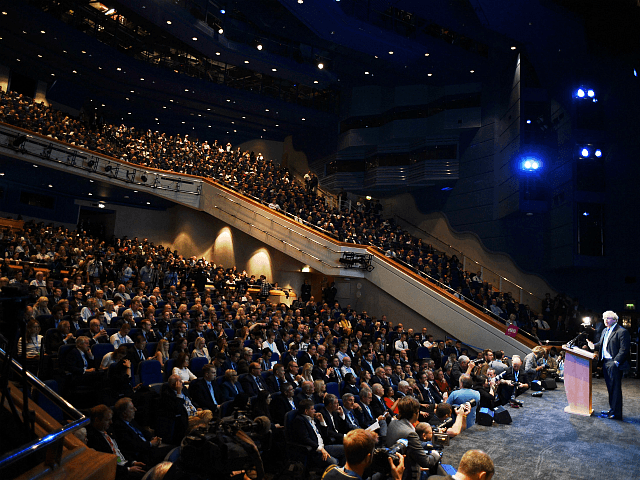 Leading Brexiteer Boris Johnson, widely seen as the Brexit wing of the Tory Party's greatest hope to oust Theresa May and take control of the Brexit negotiations, has warned implementing her proposed deal with the EU would be Britain's "greatest national humiliation since Suez".
Writing for the Belfast Newsletter, the former Foreign and Commonwealth Secretary argued that the "fatal error" of Theresa May and her team was their failure to "challenge the EU's position that the only way of avoiding a hard border on the island of Ireland — an objective we all share — is for Northern Ireland to have the same regulations for trade as Ireland and the rest of the EU."
Theresa May has committed herself to maintaining the current open, customs-free border between the British province of Northern Ireland and the Irish Republic after Brexit, which will be its only significant land frontier with an EU member-state.
The EU, however, has tried to insist that this will not be possible without keeping Northern Ireland inside the EU's Customs Union and, to a significant extent, its Single Market — which would mean either establishing an economic border between the Province and the British mainland, or keeping the entire United Kingdom inside the Customs Union.
Theresa May appears to have accepted the latter as a "backstop" solution to the border issue if no alternative agreement to the border issue can be hammered out — to the great consternation of Brexit supporters who believe the entire dispute is a ruse to assure a 'Brexit in name only', or even no Brexit at all.
Rees-Mogg: EU Using Irish Border Issue to Keep UK Locked in Single Market https://t.co/ZdTfU6QFFm

— Breitbart London (@BreitbartLondon) March 15, 2018
"The government well understands how weak the backstop makes its future negotiating hand," claimed Johnson, arguing that May's Remainer-dominated team should have rejected the EU's claim that leaving Northern Ireland or the whole UK subject to rafts of EU rules and regulations was the only way to keep the border open from the outset.
"If we let this go it will be the greatest national humiliation since Suez," warned the former two-time Mayor of London, referring to the British-French intervention against the Egyptian government's seizure of the Suez Canal in the 1950s, which unravelled under American pressure and served as a something of a death knell for Britain's standing as an independent power in the post-war period.
"The right answer [to the EU] of course is to reject the premise of the December 2017 agreement, i.e. that Ireland and UK cannot have different rules without a hard border," Johnson added.
The MP for Uxbridge and South Ruislip believes any customs issues could be resolved through technology, trusted trader schemes, and so on, and that Britain should not allow the EU and Remainer factions still opposed to Brexit to exaggerate the difficulties which the Irish border represents.
Follow Jack Montgomery on Twitter:

 @JackBMontgomery
Follow Breitbart London on Facebook:

 Breitbart London
http://feedproxy.google.com/~r/breitbart/~3/3BwpbsJIYu4/