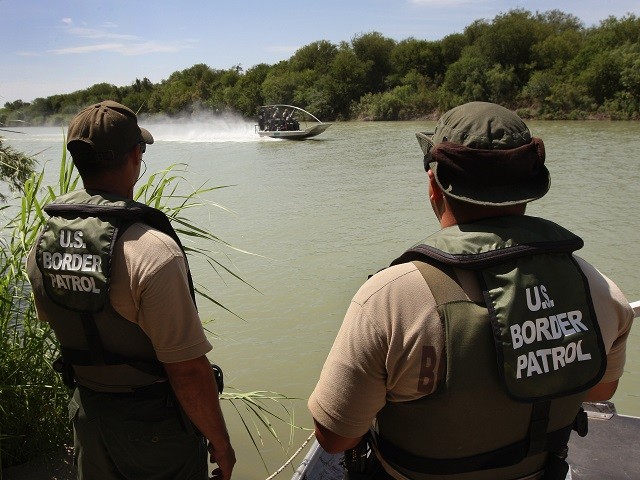 Border Patrol agents in the Laredo Sector rescued a group of migrants abandoned by human smugglers in the middle of the Rio Grande River border with Mexico.
Laredo Sector dispatchers received a call around noon on October 24 from a person claiming that five people were stranded on an island in the middle of the river that separates Texas from Mexico. The caller described landmarks in the area to help agents locate the migrants, according to Laredo Sector officials.
Search teams from the Laredo South Station and Air and Marine Operations (AMO) branched out in an attempt to locate the stranded migrants. The rescue teams checked out several areas with landmarks similar to those provided by the caller but could not immediately locate them. After about two hours, the agents found the group and initiated a rescue operation, officials stated.
An AMO unit transported the migrants from the island to the U.S. side of the Rio Grande River. Border Patrol agents trained in emergency medical procedures evaluated the migrants and determined they were in good health.
An immigration interview revealed that all five were attempting to enter the U.S. illegally. The agents placed them in custody and transported them to the Laredo South Station for processing and a biometric background check.
Officials did not disclose any demographic information about the five migrants.
The migrants could face prosecution for immigration violations. If any are found to have illegally re-entered the U.S., they could also face felony charges for illegal re-entry after removal. If convicted, that charge carries a sentence of up to 20 years in federal prison.
Bob Price serves as associate editor and senior political news contributor for Breitbart Border/Cartel Chronicles. He is a founding member of the Breitbart Texas team. Follow him on Twitter @BobPriceBBTX and Facebook.
http://feedproxy.google.com/~r/breitbart/~3/mbufxPaT6s0/