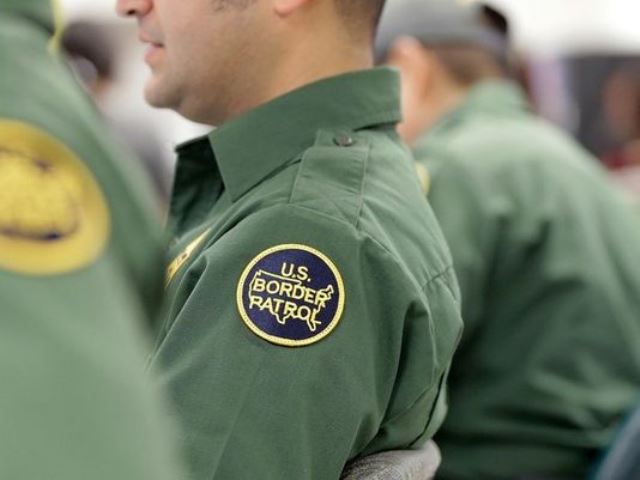 A campus "career day" held by U.S. Customs and Border Protection (CBP) officers Tuesday triggered false social media claims that agents were rounding up students at a Texas university near the U.S.-Mexico Border.
The El Paso Times reported Thursday that officials at the University of Texas at El Paso (UTEP) confirmed CBP officers and border patrol agents were invited to speak on campus this week, addressing students majoring in criminal justice who may be interested in pursuing such law enforcement career opportunities after they graduate from college.
However, a Facebook post falsely claimed the officers were on the campus "looking for someone" and it sparked fake news over social media platforms. The post depicted a photograph of border patrol agents standing up against a wall. It asserted they were "knocking on classroom doors," according to the El Paso newspaper.
On Twitter, another individual said he retweeted an image of the border patrol agents. He wrote: "This image is from border patrol showing up to my alma mater in El Paso, UTEP, unauthorized and without notify campus police." He promised to "update with more info."
This image showed officers leaning against hallway walls across from each other. One officer appeared to gaze towards a window. Another officer looked downwards but it was not clear at what since students with backpacks calmly strolled past them in the captured photograph. Below, a typewritten tweet alerted, "The border patrol agents were witnessed knocking loudly on some classroom doors, apparently searching for an individual."
The message insisted UTEP police "stated they were not notified" and that school administrators were looking into the matter. It continued, "The Border Network for Human Rights and the Las Americas Immigration Advocacy Center were notified to provide clarification."
This image is from border patrol showing up to my alma mater in El Paso, @utep unauthorized and without notifying campus police. Photo was shared by Xavier Miranda. Will update with more info. pic.twitter.com/dU69m8lP21

— Romeo Sancho (@EduardoSCepeda) October 30, 2018
None of this was true. On Thursday, UTEP Police Chief Cliff Walsh debunked the falsehoods in a statement. He said the CBP officers and border patrol agents were invited to speak to students, according to the Times.
"They were here to share their experiences with our students who might be interested in these types of career opportunities," said Walsh. "We do these types of career day presentations throughout the year for various colleges on campus. In this case, more than 100 students had the chance to take part."
U.S. Border Patrol spokesman Agent Ramiro Cordero told the newspaper, "These types of requests are common in nature for all area schools, universities and colleges."
Cordero noted: "Agents and officers were present at UTEP (Tuesday) with the sole purpose of presenting information and not in an enforcement capacity."
CBP officers and border patrol agents also hold career fairs for students at other universities in Texas and in different states as shown on their event calendar, which included the UTEP Department of Criminal Justice appearance.
Last year, UTEP students who identified as "undocumented" protested to become a "sanctuary" campus, hoping to join other Texas universities and public schools that declared their institutions "safe havens" for students illegally in the United States and/or those which adopted resolutions that affirmed their commitments to the Obama-era Deferred Action for Childhood Arrivals (DACA) program. UTEP President Diana Natalicio refused to adopt such policies.
Follow Merrill Hope, a member of the original Breitbart Texas team, on Facebook and Twitter.
http://feedproxy.google.com/~r/breitbart/~3/Mgo5XwtlwCk/