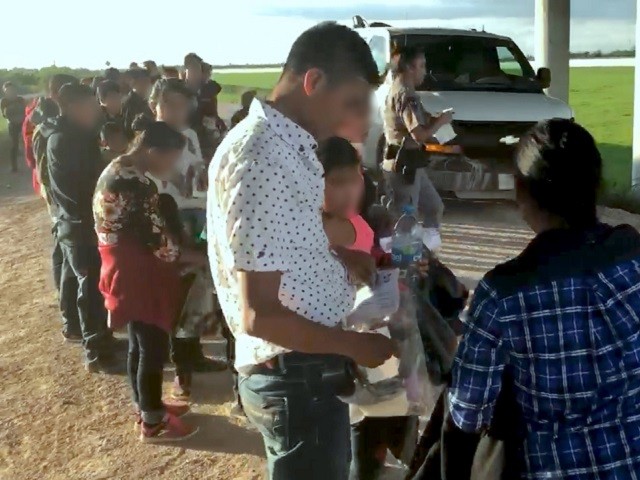 Border Patrol officials in the Rio Grande Valley Sector say they are being "inundated" with large groups of migrant families and unaccompanied minors. In one day, they apprehended nearly 3o0 in a small border area near Granjeno, Texas.
McAllen Station agents working routine patrols between Granjeno and the Rio Grande River encountered a group of 170 migrants early Wednesday morning. The migrants were smuggled across the river on rafts or other small boats and assembled as a group to turn themselves in to authorities. Border Patrol agents found them shortly after midnight on Wednesday, according to Rio Grande Valley Sector officials.
The agents called for backup to help process the large group of Central American families and unaccompanied children.
Officials reported that human smugglers used this group of migrants as a distraction so that they could move other groups intending to evade apprehension.
Later that afternoon, McAllen Station agents working in the same area arrested 107 additional migrants in a single incident. The migrants turned themselves in to the first Border Patrol agents they could find.
Rio Grande Valley Sector officials said the 284 will be processed in accordance with sector guidelines.
The August Southwest Border Migration Report recently released by U.S. Customs and Border Protection officials revealed that agents in the Rio Grande Valley Sector apprehended 16,752 migrants in one month. Of those, the agency reported the apprehension of 7,094 family units and 2,234 unaccompanied minors.
Bob Price serves as associate editor and senior political news contributor for Breitbart Texas. He is a founding member of the Breitbart Texas team. Follow him on Twitter @BobPriceBBTX and Facebook.
http://feedproxy.google.com/~r/breitbart/~3/IC1ulGlsMo4/