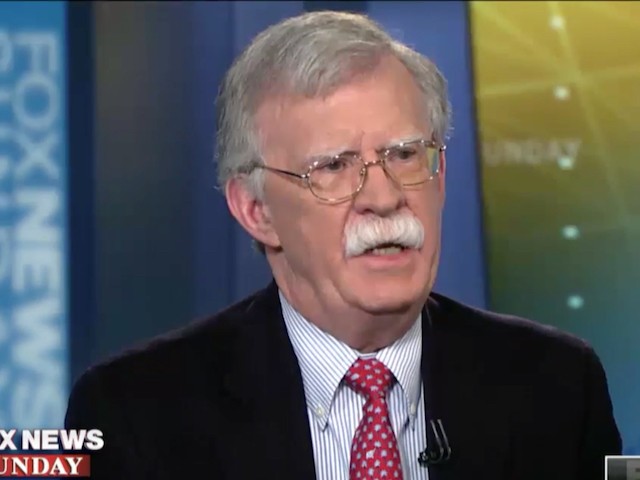 In a sit-down interview with Hugh Hewitt of "The Hugh Hewitt Show," National Security Adviser John Bolton discussed the relationship between President Donald Trump and North Korea's Kim Jong-un.
Bolton said the "door's open" for the two countries to come together and that Trump is "optimistic," but he said the president "does not have stars in eyes."
"I think the combination of the potential use of military force against North Korea and the maximum pressure campaign that the president waged on the economic front is what has brought Kim Jong-un to the table," Bolton told Hewitt. "Mike Pompeo's just returned from another trip there. We'll see a meeting, I think, between Chairman Kim and President Trump sometime in the next couple of months. We'll see other efforts go forward. The president has held the door open for North Korea. He gave them a great, little movie in Singapore when he met with Kim Jong-un that showed with North Korea's future could be. So, the door's open. They need to de-nuclearize completely and irreversibly. And if they do that and walk through the door, the future could be very different for the North Korean people.
He added, "The future remains uncertain on the president's diplomacy. He's optimistic. He presses hard. He does not have stars in his eyes about this. Neither does Mike Pompeo, neither does Jim Mattis, neither do I."
Follow Trent Baker on Twitter @MagnifiTrent
http://feedproxy.google.com/~r/breitbart/~3/27QnIC_s7fw/