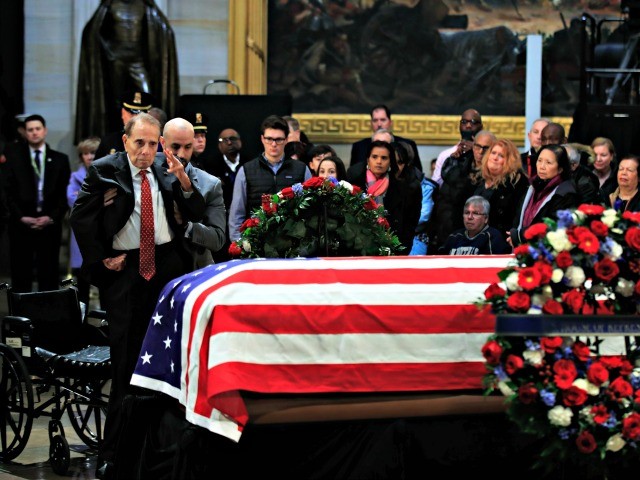 On Tuesday, former United States Senator Bob Dole dictated that he be assisted out of his wheelchair to pay respect and salute former President George H.W. Bush as he laid in state at the Capitol Rotunda.
Dole, who is now 95-years-old and served the state of Kansas in the U.S. House and Senate, faced Bush in the 1988 Republican primary battle for the presidential nomination.
WATCH:
While Bush ultimately defeated Dole, the two remained friends for several years.
Dole, like former President George H.W. Bush, served in World War II. He insists Bush's passing marks the end of an era.
"I believe there are certain qualities that veterans have and when Bush was president, I think about three-fourths of Congress were veterans and we would stick together and work together across the aisle," Dole told CNN on Saturday. "And President Bush was a bipartisan president. So we got quite a lot done."
While the men were fierce political rivals, both Dole and Bush had great respect for one another on a personal level. Dole served as Senate Majority Leader during the Bush administration, and they worked together on many different issues.
"Many people doubted I could serve the president since we had a rather rough campaign, but it wasn't true — because of the man he was, not because of me," Dole said in 2016.
http://feedproxy.google.com/~r/breitbart/~3/cXWsZnIKtXA/