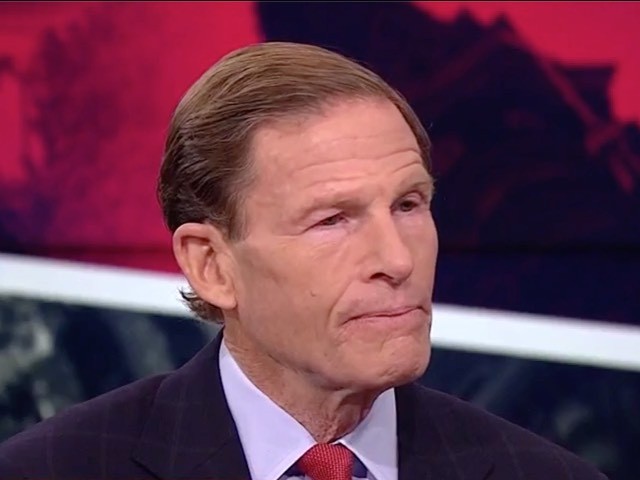 Senator Richard Blumenthal (D-CT) on Tuesday's "New Day" on CNN discussed the lawsuit he and fellow Democrats filed to challenge the legitimacy of President Donald Trump's appointment of Acting Attorney General Matt Whitaker.
Blumenthal questioned the legitimacy of Trump's appointment, calling Whitaker "essentially a lackey of the president" because of his criticisms of FBI special counsel Robert Mueller's Russia investigation.
"[T]he Department of Justice, actually the Office of Legal Counsel, says that there are some kind of special or exigent circumstances that in some cases allow for the president to appoint someone temporarily, but those kinds of circumstances are death or tragedy or crisis — not what we have here. There is no precedent, none, John, for this kind of appointment of someone who is essentially a lackey of the president," Blumenthal told CNN's John Berman.
Follow Trent Baker on Twitter @MagnifiTrent
http://feedproxy.google.com/~r/breitbart/~3/VMoKoB4abzg/