If you like what you've seen Democrats do in the Brett Kavanaugh hearings, you're going to love what they do if they win the 2018 midterm elections.
They began by trying to prevent the hearings from taking place at all, interrupting repeatedly and demanding votes on frivolous points of order.
Then they praised the left-wing radical "protesters" who disrupted proceedings.
Then they broke the rules and released confidential information.
Now, they want Kavanaugh to face a Kafkaesque show trial.
The Democrats are doing their worst because a Supreme Court seat is at stake, and their base will accept nothing less. Yet they will do the same next year, if voters give them a chance to govern again.
They intend on turning the House — or the Senate — into a Star Chamber that could make the McCarthy hearings look like a model of procedural fairness.
They are not interested in oversight, any more than they want to hear from Christine Blasey Ford. They want to turn oversight into "overthrow."
McClatchy briefly sketched Democrats' plans Thursday:
Democrats want to examine President Donald Trump's tax returns. There's talk of launching an independent commission into his administration's handling of the hurricane that wracked Puerto Rico. Progressive activists are ready to start impeachment proceedings.

Get ready. If Democrats take control of a chamber in the November election, expect a flood of hearings, investigations, probes and special commissions starting in January.
Last month, a spreadsheet emerged that listed 100 investigations that Republicans believe Democrats will launch the moment Nancy Pelosi seizes the speaker's gavel. Many of them are redundant, or ridiculous, aimed only at embarrassing the president and preventing Congress from achieving anything more on his watch.
For example, Democrats want to probe the payment to porn star Stormy Daniels — a matter already in the ambitious grasp of the U.S. Attorney of the Southern District of New York.
The ultimate goal is Trump's impeachment, removal of office — and, perhaps, worse. House Minority Whip Steny Hoyer (D-MD), the second-ranking Democrat behind Pelosi, has declared Trump guilty of "treason," for which one punishment is death.
Pelosi has tried to downplay the impeachment issue, without success, because the so-called "Resistance" demands nothing less and because Tom Steyer, the party's top donor in the last midterm election, is spending over $100 million promoting the cause.
But even if Democrats do not succeed in ousting Trump — thanks, in theory, to Republican opposition in the Senate — they will destroy our democratic institutions in the process.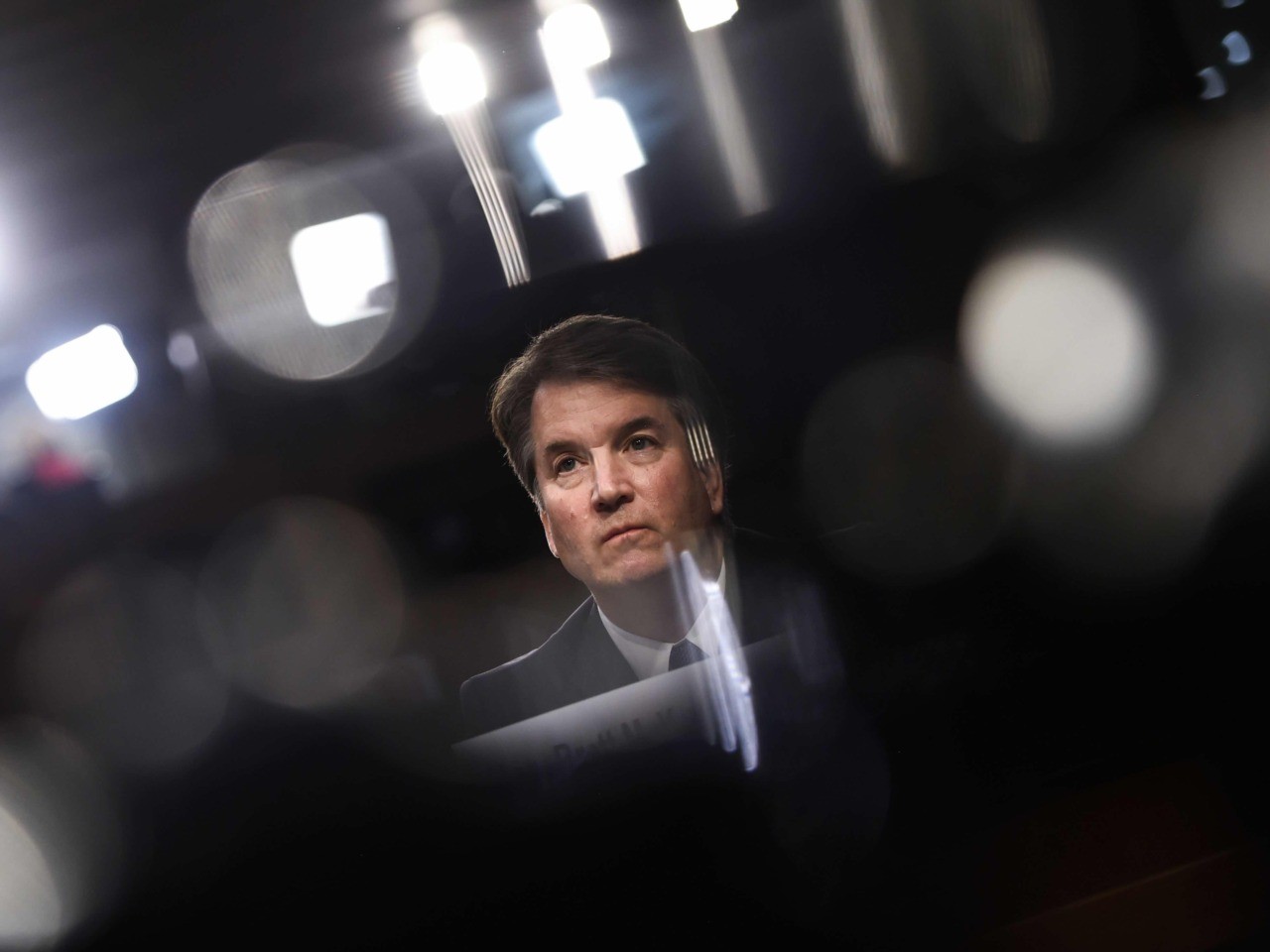 In the Kavanaugh controversy, Democrats are backing a demand by Dr. Ford's attorney that the judge be required to speak first — before he has heard the accusations against him. It is a complete inversion of civil rights, one familiar to totalitarian dictatorships, and a preview of how Democrats will conduct "oversight."
Democrats have also demanded the FBI investigate Kavanaugh, for a seventh time. They have learned nothing from 2016 and are eager to use — or abuse — the powers of law enforcement for political gain. And Sen. Mazie Hirono (D-HI) helpfully offered this advice to American men: "Just shut up."
Sen. Dianne Feinstein (D-CA), who is chiefly to blame for the way Democrats have handled the Kavanaugh accusation, was elected in 1992, after female voters marched to the polls to express their outrage at the way Anita Hill was questioned about her accusations against Clarence Thomas. She has predicted 2018 will be another "year of the woman," and is determined to make it so.
But there are also millions of American men — and women — who are outraged by what is happening to Kavanaugh. It is up to them to stop this liberal totalitarianism from taking over our country.
Joel B. Pollak is Senior Editor-at-Large at Breitbart News. He is a winner of the 2018 Robert Novak Journalism Alumni Fellowship. He is also the co-author of How Trump Won: The Inside Story of a Revolution, which is available from Regnery. Follow him on Twitter at @joelpollak.
http://feedproxy.google.com/~r/breitbart/~3/n9BL4xTEv5E/