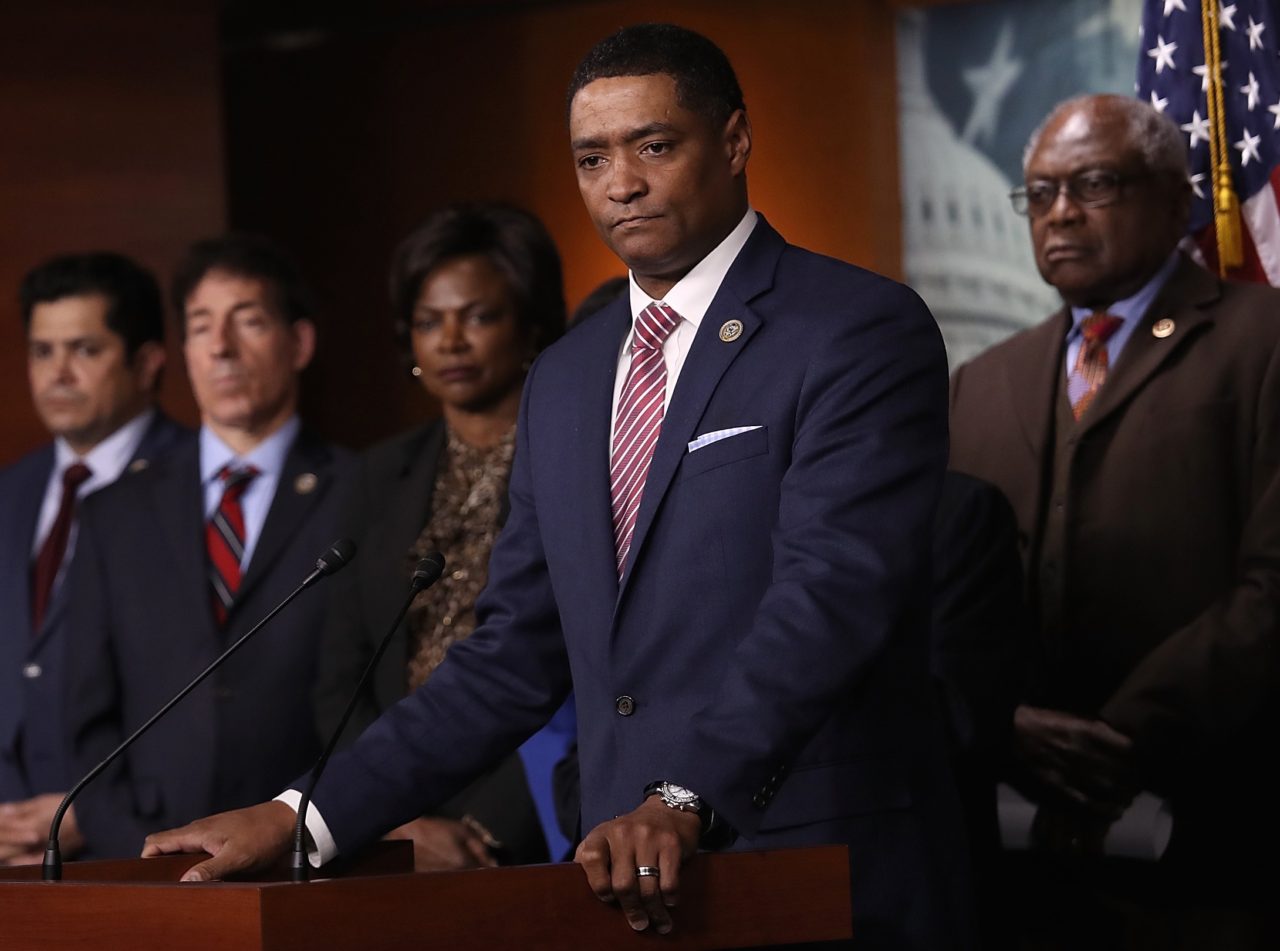 Rep. Cedric Richmond (D-LA), the Chairman of the Congressional Black Caucus (CBC), said on Thursday that it is a "bad idea" for House Minority Leader Nancy Pelosi (D-CA) to consider instituting term limits on committee chairs.
Pelosi said on Thursday that she was "sympathetic to the concerns that have been expressed" by some House Democrats regarding term limits.
"I think it's a bad idea, I think it's awful timing, and I think it's a hell of a reward for all these chairmen who went out there traveling the country and busting their behinds to get Democrats elected," Richmond told The Hill.
As The Hill noted, Republicans "have an established system of capping chairmanships," arguing that "the constant churn of new faces brings fresh perspectives and ideas to the legislative process." But, on the flip side, "chairmen who lose their gavel may want to leave Congress altogether, depriving the institution of experienced legislators" with institutional knowledge.
Richmond said several black Democrats he has spoken to have all asked the same question: "Why every time something's established and we start doing well in the system, they want to change the rules?"
As The Hill noted numerous CBC members are set to get gavels next year—Reps. Eddie Bernice Johnson (D-TX), Science, Space and Technology Committee; Maxine Waters (D-CA), Financial Services Committee; Bobby Scott (D-VA), Education and the Workforce Committee; Bennie Thompson (D-MS), Homeland Security Committee; Elijah Cummings (D-MD).
Democrats are scheduled to meet next week to discuss possible rule changes, and Richmond argued that Democrats who may be opposed to Pelosi's Speakership should not demand rule changes that would further "divide the caucus."
"I think it would be unfortunate for the caucus to engage in something like this after a election cycle where we were unified," Richmond added. "Why divide the caucus? I think this would have long-term implications."
http://feedproxy.google.com/~r/breitbart/~3/LDlwkDZK8rc/