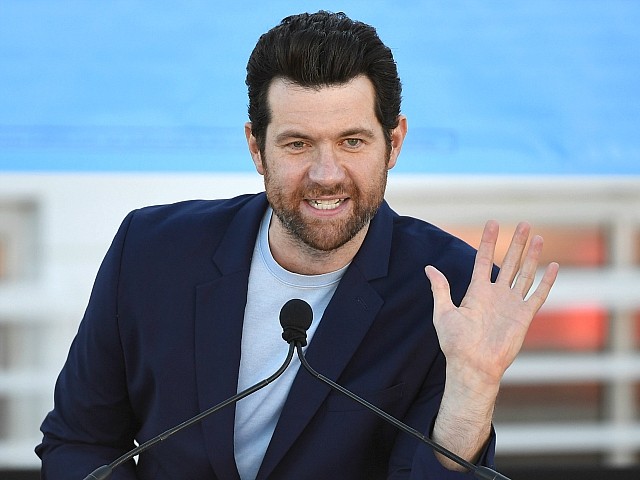 Actor Billy Eichner went on the warpath against President Donald Trump in a recent TMZ interview after it was reported that the administration is considering rolling back Barack Obama's political gender policies aimed at promoting transgenderism.
The Trump administration is reportedly mulling a plan for rolling back the expansion of gender definitions introduced by the Obama administration. The administration is looking to redefine gender back to its scientific foundation of biological sex. This would write back out of the books Obama's political actions favoring transgenders.
But the possible change to Obama's proclamations did not appeal to the American Horror Story star.
The Trump administration's reported policy change sent Billy Eichner over the edge as the camera stringers followed the actor through the airport.
"Everyone needs to vote for Democrats," he told TMZ. "A blue wave should happen. If enough people vote, there will be a blue wave," he also said.
Billy Eichner was then asked about Trump's proposed changes to Obama's gender policies. "He's not redefining shit. You can't redefine it. It's a fact of life. He's a fucking piece of shit asshole. Evil piece of shit. The whole administration is awful. Everyone needs to vote."
Eichner joins a long list of leftist Hollywood elites railing against the likely changes to federal policy. Members of the entertainment industry upset over the plan includes the ever-present protester Katy Griffon, actress Mia Farrow, Bette Midler, and pop superstar Lady Gaga.
Follow Warner Todd Huston on Twitter @warnerthuston.
http://feedproxy.google.com/~r/breitbart/~3/IkObO-2HNYQ/