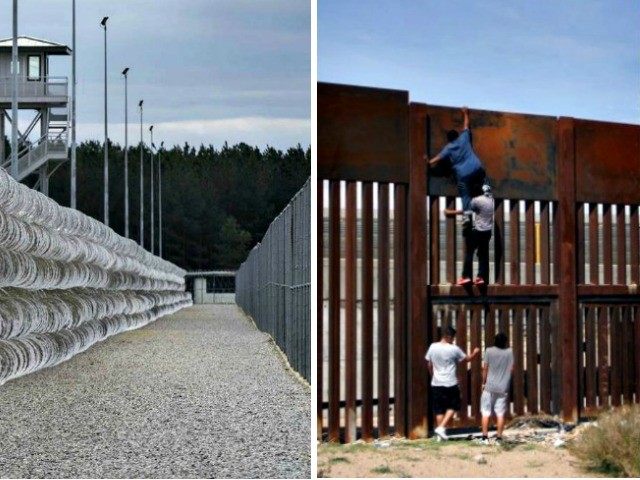 The GOP megadonor billionaire Koch brothers are set to seal another policy victory with President Trump's announcement that he will sign a prison reform bill that is opposed by his base of supporters, conservatives, and law enforcement officials.
Since the beginning of the year, the Koch brothers — avid opponents of Trump's "America First" agenda on trade, immigration, and foreign policy — have lobbied the Republican-controlled Congress to support their agenda of tax reform, prison reform, and amnesty for illegal aliens.
While the GOP tax cuts have been implemented for almost a year now, prison reform has been the second major effort, along with amnesty, for the Koch brothers.
On Wednesday, Trump said he would sign the First Step Act — pushed by his daughter, Ivanka Trump, and her husband, Jared Kushner — despite opposition among conservatives and his base of supporters.
The prison reform plan reduces sentences and prison time for hardened drug traffickers just as the country is in the midst of a massive opioid crisis and will immediately release 4,000 inmates from prison.
Conservative Daniel Horowitz says he has "never seen more of a colossal betrayal in my life," noting that the president's previous promise of "Law and Order" has been dismantled by his support for the prison reform plan.
Proponents of jailbreak are using straw man random provisions as a hook to pass early release for the worst drug traffickers, gun felons, and child pornographers.

— Daniel Horowitz (@RMConservative) November 14, 2018
I've never seen more of a colossal betrayal in my life. Trump has vacillated on many issues, but his entire life he spoke out against this very proposal.

— Daniel Horowitz (@RMConservative) November 14, 2018
So while illegals are storming our border in record numbers with drugs pouring over, rather than fighting on that issue, Trump is expending his last month of trifecta control on releasing those very drug traffickers.

— Daniel Horowitz (@RMConservative) November 14, 2018
In Harvard/Harris polling before the midterm elections, voters ranked prison reform as one of the least important issues facing the nation. Only five percent of voters said prison reform was the most pressing issue in the country and only four percent of Trump voters said the same.
Meanwhile, the two most pressing issues among all U.S. voters remain immigration and healthcare. In midterms election exit polling, voters repeatedly said healthcare and immigration were the two issues that drove them to the polls. In swing states, a majority of voters said they support Trump's nationalist immigration agenda.
Nonetheless, the Koch brothers' agenda has taken priority in the Trump White House as the president's populist immigration plan — which includes reducing legal immigration levels and building a border wall — has taken a back seat.
Though a caravan of migrants heads to the U.S.-Mexico border, there remains no legislative initiative on border security or securing a border wall.
http://feedproxy.google.com/~r/breitbart/~3/o6jZbFTRBUY/