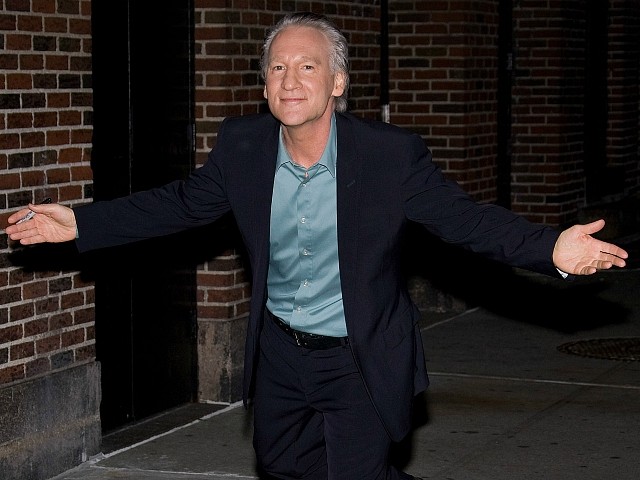 HBO's Real Time host Bill Maher is throwing his financial support behind House and Senate Democrat super PACs ahead of the fast-approaching midterm elections to the tune of $2 million, according to newly released campaign finance disclosures.
The veteran comedian donated $1 million each to the Senate Majority PAC and House Majority PAC in August, joining the ranks of progressive billionaire George Soros and Newsweb Corporation Chairman Fred Eychaner as the summer's top Democrat donors.
In a statement released last month, Senate Majority PAC president J.B. Poersch thanked Maher for his support: "We sincerely thank Bill Maher for his generous donation," Poersch began. "Maher's attention to our efforts this cycle underscores the building momentum and excitement for Democratic Senate candidates that we continue to see across the country. Every donation we receive is critical to help us ensure victory come Election Day."
In July, Maher, a frequent critic of President Donald Trump, jokingly urged Republican Utah Senate candidate Mitt Romey to help remove the Commander-in-Chief from the White House. "I would gladly give Romney $1 million tomorrow if he would take over America. Swear to god!" Maher said to the failed presidential candidate. "I will become a Mormon, how about that?"
The Real Time host drew ire after admitting he hoped the United States would suffer an economic downturn, weakening President Trump's support.
"That's my question — I feel like the bottom has to fall out at some point, and by the way, I'm hoping for it because I think one way you get rid of Trump is a crashing economy," the comedian mused in June. "So please, bring on the recession. Sorry if that hurts people but it's either root for a recession, or you lose your democracy."
http://feedproxy.google.com/~r/breitbart/~3/J6a3q2cJGrw/