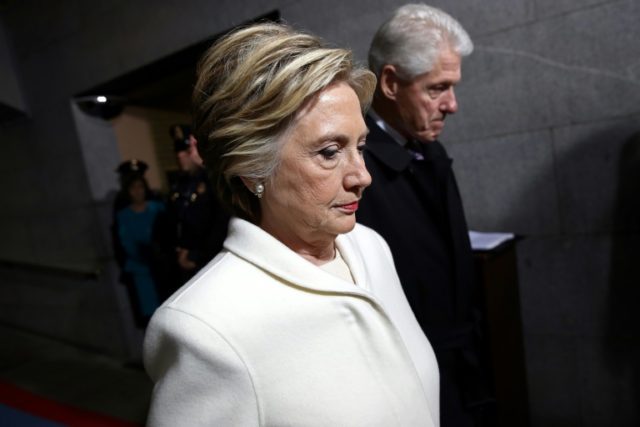 Former President Bill Clinton and failed 2016 presidential candidate Hillary Clinton are taking desperate measures to boost sagging ticket sales for their 13-city speaking tour, selling them at half price on Groupon.
The Clintons were cashing in on their speaking tour tickets before their much-hyped nationwide speaking tour launched in Toronto, Canada.
But the Toronto event opened to empty seats, causing ticket prices to sink low enough in some areas to force the Clintons to take drastic steps to increase ticket sales and attendance at events.
Ticket prices sank so low in some areas of the country, they plummeted  as low as $7.
To save face, the Clintons decided to offer tickets for the next stop on their "An Evening With the Clintons" tour on Groupon at a 60 percent discount.
Although seats for the tour are still available on the official site for as much as $325, Groupon is offering tickets for the event in Los Angeles as low as $35.
The May 19 event at The Forum, a 17,000-seat venue in Inglewood, California, had $77 tickets going for $35, $120 tickets for $50, and $175 tickets discounted to $72.
The tour is on hiatus for the holiday season but will reconvene in New York City on April 11, 2019, before going to nine other cities including Los Angeles, Boston, Las Vegas, and Washington, DC.
http://feedproxy.google.com/~r/breitbart/~3/82PQEGtqMIs/