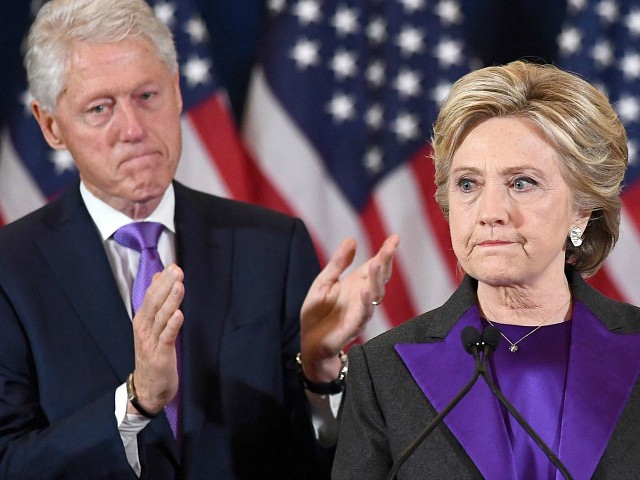 Former President Bill Clinton and his wife Hillary Clinton announced a nationwide speaking tour on Monday.
Each event, headlined  "An Evening with the Clintons," is promoted as a chance to hear from the former first couple.
The description reads:
Experience a one-of-a-kind conversation with two individuals who have helped shape our world and had a front seat to some of the most important moments in modern history. From the American presidency to the halls of the Senate and State Department to one of the United States' most controversial and unpredictable presidential elections, they provide a unique perspective on the past, and remarkable insight into where we go from here.
Pre-sale tickets are listed for as much as $228.44 for an appearance with the Clintons as they travel to over a dozen places like Las Vegas, Toronto, New York City, Detroit, Philadelphia, Boston, Los Angeles, and Washington, DC.
The tour begins November 18, after the Congressional mid-term elections.
Prior to the tour, Hillary Clinton will host three private fundraisers for Democrats in the midterm elections in San Francisco, Chicago, and New York.
Bill Clinton has been quiet in the midterms. The New York Times reported that the former president "appears far less welcome on the trail," as there is a "new skepticism on the left about his treatment of women and allegations of sexual assault."
http://feedproxy.google.com/~r/breitbart/~3/RQ9r1V8YnRw/