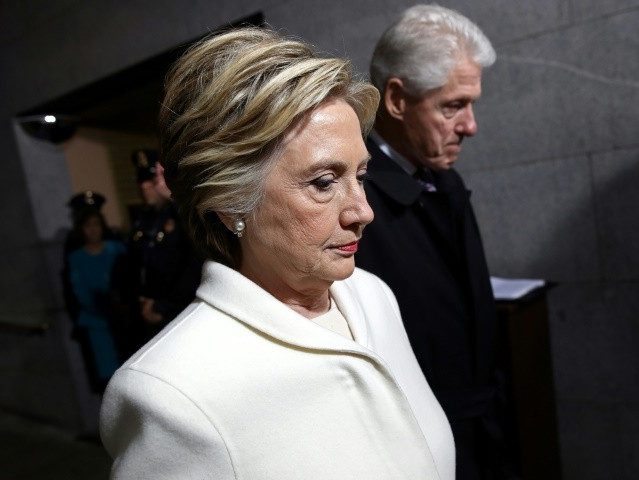 Bill and Hillary Clinton are cashing in on the speaking circuit to the point where it is costing people an arm and a leg to attend their events.
Resale tickets to the Clintons' upcoming speaking tour "An Evening with the Clintons" are going for nearly $2,000 on StubHub as of Sunday afternoon.
Orchestra seats for the tour at New York's Beacon Theater on April 11, 2019, are going for $1,712.37, while the cheapest seats for that tour date have a listing price of $136, according to the ticket resale website.
Face value tickets for the event do not run cheap either. The cheapest available ticket price on Ticketmaster for the New York event costs $144 while VIP packages for the event are going for $2,000 a head.
Tickets to tour dates in other cities are also costing event-goers a fortune.
The cheapest face value tickets for the Vancouver, Canada, event on May 2, 2019, are going for CA $111.70 per ticket while floor seats for the event at Rogers Center cost CA $981.54 per ticket, according to Ticketmaster.
The tour, which will go through 13 cities and kicks off November 27 in Toronto, Canada, is being billed by promoter Live Nation as a "one-of-a-kind conversation with two individuals who have helped shape our world and had a front seat to some of the most important moments in modern history."
Since their exit from public service, the Clintons have raked in big bucks from speaking tours to promote their books. In 2017, tickets to see Hillary Clinton speak about her book What Happened were selling for more than $2,000 a piece. The book was about why she lost the election to President Donald Trump.
http://feedproxy.google.com/~r/breitbart/~3/13Gco0B1xLE/