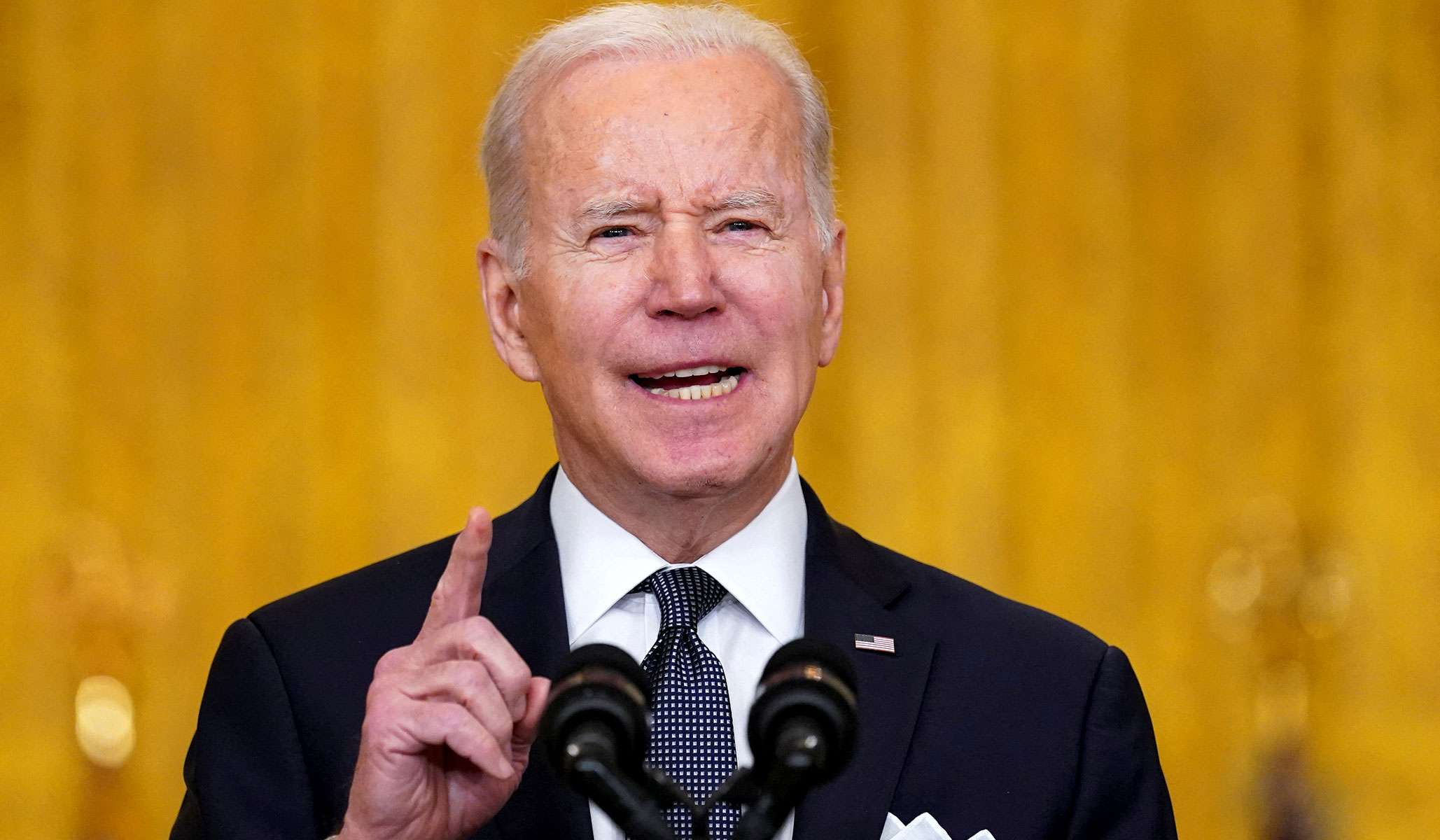 When Russian officials claimed yesterday that Moscow was pulling its troops from the border with Ukraine, Biden administration officials took a skeptical stance. Secretary of State Antony Blinken and others said they would analyze the situation but that the Russian claims seemed false.
Today, officials from the president on down confirmed what many had suspected: The Kremlin's claims were false and, in fact, the Russian military presence surrounding Ukraine had grown since earlier this week.
President Biden this morning at the White House called the threat of an invasion "very high."
"They have not moved any of their troops out. They've moved more troops in," said Biden, according Russia of engaging in a "false flag operation."
He added, "My sense is that it will happen within the next several days."
In Brussels at a NATO meeting this morning, Secretary of Defense Lloyd Austin provided more details on the U.S. government assessment of Russia's continued buildup.
"We see them add to the more than 150,000 troops that they already have arrayed along that border," he said, adding that Russian forces have stocked up their blood supplies. "I know firsthand that you don't do these sorts of things for now reason, and you certainly don't do them if you're getting ready to pack up and go home."
Yesterday, as U.S. officials were casting doubt on Russian claims of a troop drawdown, an Estonian intelligence official, Mikk Marran, told Reuters that there are currently 170,000 Russian troops on Ukraine's border and in Belarus, with ten additional battle groups on the way. A senior Biden administration official also told reporters last night that Moscow had moved some 7,000 troops to the Ukrainian border "in the last several days" and called Russia's claims of a drawdown "false."
https://www.nationalreview.com/corner/biden-rejects-russias-troop-drawdown-claims-moved-more-troops-in/