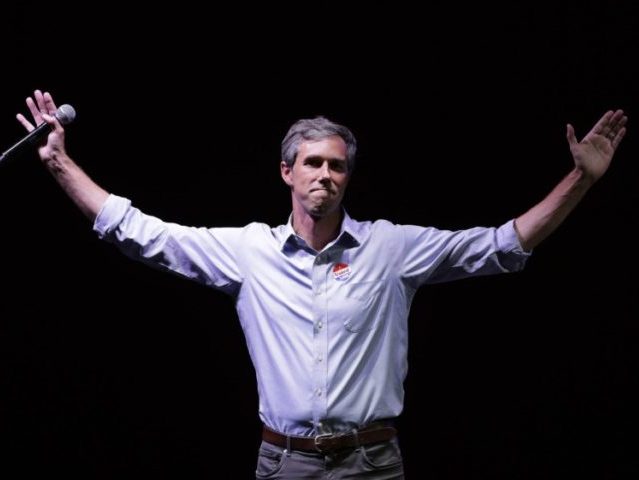 Rep. Beto O'Rourke (D-TX) lost his bid for Sen. Ted Cruz's (R-TX) senate seat on Tuesday, despite spending millions of dollars on Facebook and Twitter advertisements.
Last month, it was revealed that O'Rourke had spent approximately $5 million on Facebook advertisements alone, while Cruz spent just $400,000.
O'Rourke also spent the most out of any other political candidate on Twitter campaign advertisements, spending $810,000.
Nine out of the twelve top Twitter political advertisement spenders were either Democrat or leaned towards the Democratic Party. O'Rourke also received large campaign contributions from Silicon Valley. Google Employees represented the second-largest group of Beto supporters.
Cruz beat O'Rourke on Tuesday, taking 50.9 percent of the vote and beating O'Rourke by over 200,000 votes.
Despite Facebook and Twitter repeatedly censoring Rep. Marsha Blackburn (R-TN), an outspoken critic of Big Tech, and her campaign advertisements, Blackburn held on to her seat, with 54.7 percent of the vote.
Leaked emails also showed both Google and Twitter's disdain for Blackburn, with a senior Google software engineer calling Blackburn a "violent thug" and a "terrorist."
http://feedproxy.google.com/~r/breitbart/~3/-JTrt0CEOP0/