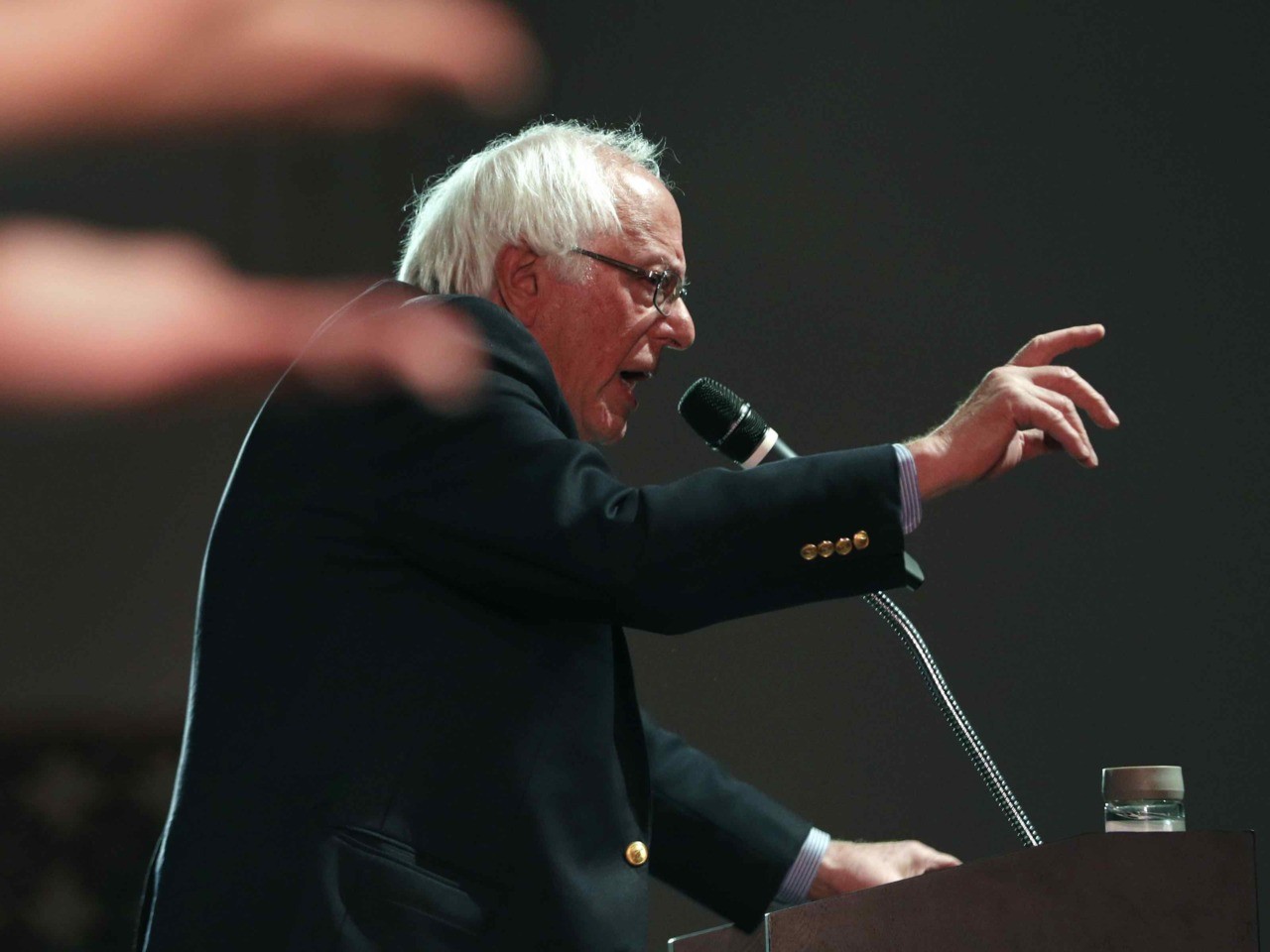 Sen. Bernie Sanders (I-VT) campaigned in California on Friday and Saturday, but few congressional candidates were there to accompany him — aside from Rep. Barbara Lee (D-CA), who represents a safe seat in Berkeley, and Mike Levin, who is running for the open seat in the 49th congressional district, among a few others.
Sanders's aim, according to the San Jose Mercury News, may have more to do with the 2020 presidential election than the 2018 midterms:
One reason for Sanders' visit may be the 2020 presidential race: He campaigned in Iowa last weekend and is considering taking another swing at the White House. He would need to count on strong support from ardently liberal Berkeley in California's primary.

The Golden State primary will be especially influential in next cycle's presidential nomination campaign, thanks to its early spot on the calendar and the state's liberal early voting rules. Millions of mail-in primary ballots will be sent out to voters starting Feb. 3, 2020, the same day as the traditionally first-in-the-nation Iowa caucuses.

The crowd broke into a minute-long standing ovation after someone shouted "2020!" in the middle of Sanders' speech.

Sanders sure sounded like a presidential candidate, concentrating much of his fire on Trump, who he described as a "pathological liar."
The San Francisco Chronicle agreed:
Sen. Bernie Sanders' stop in Berkeley Saturday was billed as a rally for Oakland Rep. Barbara Lee, but the independent Vermont senator sounded more like he was warming up his 2020 presidential campaign with a blistering attack on President Trump.
Levin, a longtime political operative who led the Democratic Party in Orange County, is running a very strong race in the 49th, where Rep. Darrell Issa (R-CA) was barely re-elected in 2016 and decided to retire this year. He is running against Republican Diane Harkey, who is the most senior elected Republican in the state.
Sanders was expected to do well against Hilary Clinton in the 2016 Democratic presidential primary in California, but lost by 7.1%.
Joel B. Pollak is Senior Editor-at-Large at Breitbart News. He is a winner of the 2018 Robert Novak Journalism Alumni Fellowship. He is also the co-author of How Trump Won: The Inside Story of a Revolution, which is available from Regnery. Follow him on Twitter at @joelpollak.
Photo: file
http://feedproxy.google.com/~r/breitbart/~3/wzIsEGl7UO8/