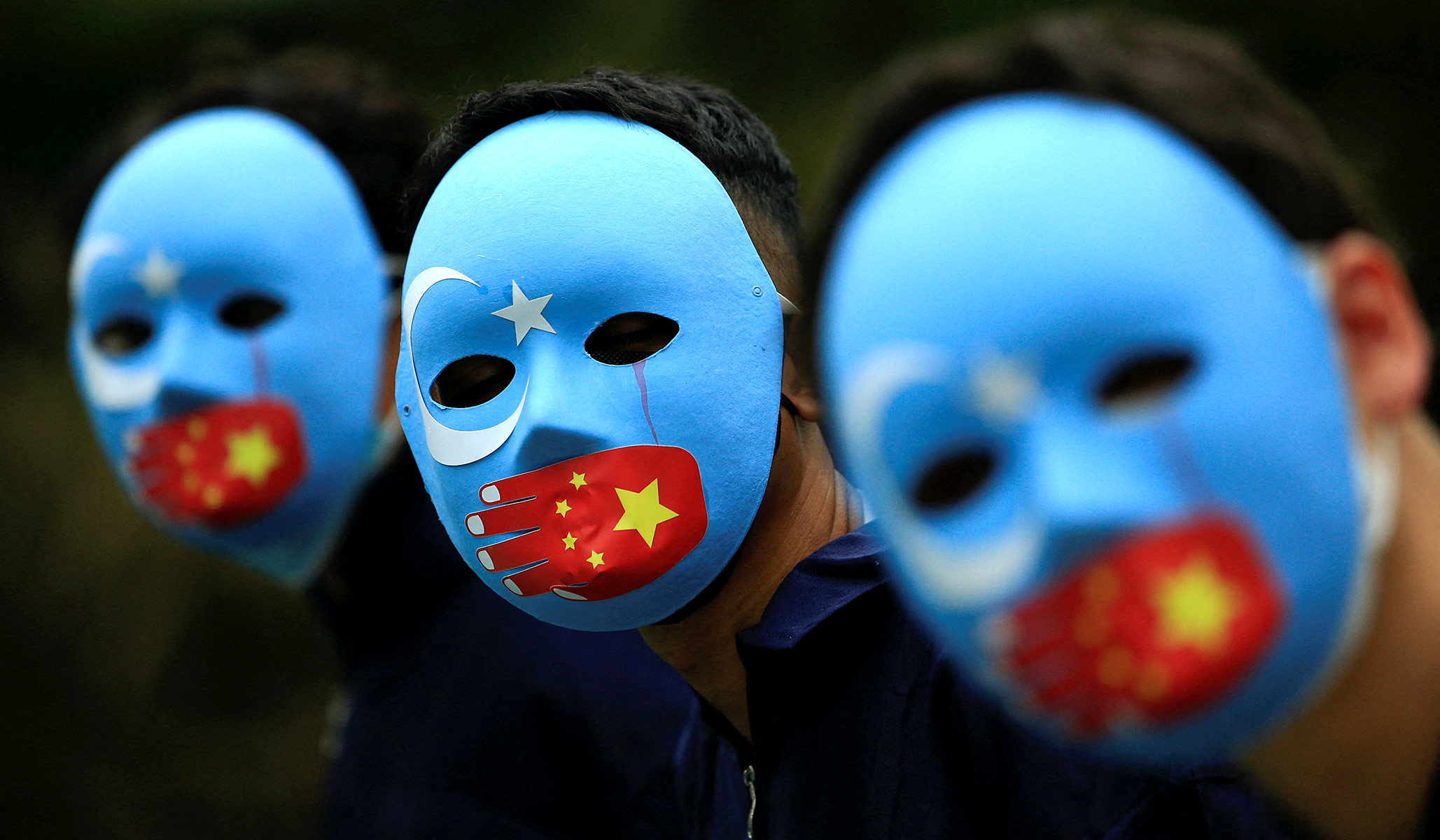 Although NBC isn't ignoring the Chinese Communist Party's genocide of Uyghurs in its coverage of the Olympics, as many people feared it would, the network's coverage has at points trafficked in false equivalences between well-documented evidence of the atrocities and absurd Chinese denials. NR's Brittany Bernstein reported on the situation this morning.
NBC has made a massive investment, by signing a multibillion-dollar contract spanning several Olympic events. It was always unlikely that it would scrap its coverage entirely, but two days into the Beijing Olympics, it seems that the way in which it's addressing its critics' worries still elevates Chinese Communist Party propaganda.
And to tune into the opening ceremony — which aired in the U.S. this morning, and will appear again in a prime-time broadcast this evening — is to take in party-endorsed political narratives on everything from China's treatment of minorities to its influence in the developing world.
I spoke with a few human-rights advocates involved in efforts to counter the malign influence of the Olympics earlier this week, before the opening ceremony took place. Through the NoBeijing2022 movement, Lhadon Tethong, a Tibetan human-rights advocate, and human-rights lawyer Teng Biao, are trying to counterprogram the games.
Both were involved in various campaigns opposing the 2008 Beijing Olympics, Tethong from the standpoint of the Tibetan-independence movement, and Teng by revealing the way in which government officials ran roughshod over human rights in Beijing when paving the way for the summer games there. Tethong, who is now director of the Tibet Action Institute, was deported from China for her work, and Teng was detained and stripped of his lawyer's license after co-authoring an article detailing the Chinese government's malfeasance.
If you're reading National Review, odds are you've already come to the conclusion that boycotting coverage of the Olympics is a worthy thing to do. And predictably, Teng, Tethong, and other human-rights advocates are urging people to boycott — you can find counterprogramming at NoBeijing2022.org. But it's still worth hearing what they have to say about boycotting.
Teng's case for a boycott is blunt.
"Not watching the Olympics is hard. But it is also hard for the people who are suffering and who are being tortured, and beaten, and raped in the concentration camps and other prisons in China," he told me.
To watch the games, after all, is to contribute to the success of NBC's contract with the International Olympic Committee for the broadcast rights. There is, however, an interesting way that hard-core fans of the Olympics can still get their sporting fix without endorsing a bad deal.
Tethong suggested that Olympics junkies looking to follow the events without rewarding NBC could check in on the "athletes' personal social media to find out how they did." (Just don't do that on TikTok, which is partnering with NBC to promote the Olympics.)
Nury Turkel, a senior fellow at the Hudson Institute and commissioner with the U.S. Commission on International Religious Freedom, also advocates a viewership boycott. He told me in an interview this week that he knows consumer activism isn't always convenient — he'd been a longtime Olympic enthusiast before the Beijing games — but that it's one of the easiest things that people can do.
He's also generally hopeful that many people will see through the party's propaganda smokescreen over the next few weeks. "There's one thing that China should also know: They should not underestimate the intelligence and reasoning of ordinary people in liberal societies."
https://www.nationalreview.com/corner/beijing-olympics-viewership-boycott/