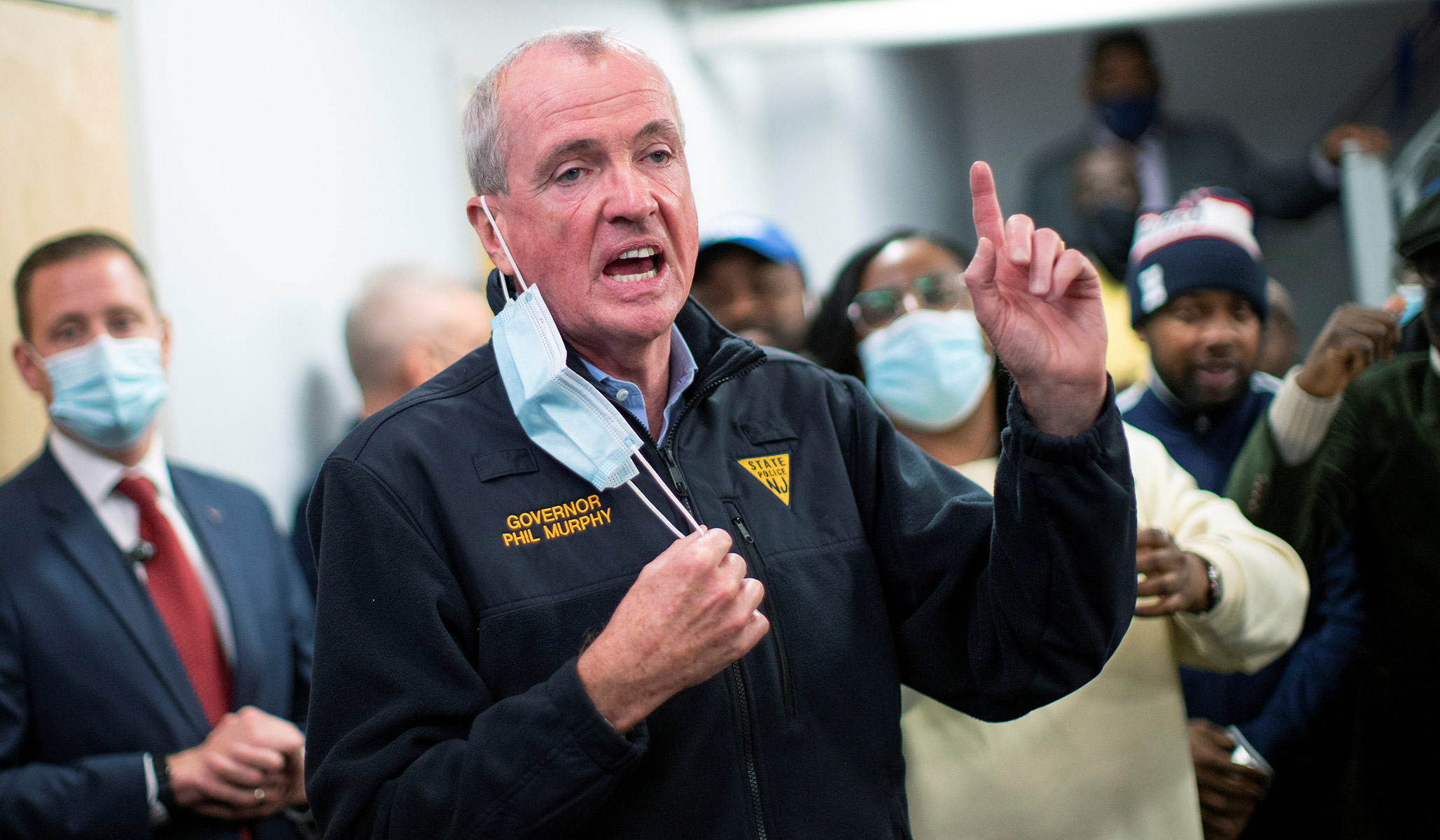 Susan Swecker, chair of the Virginia Democratic Party, a little more than three weeks ago: "Masks are essential to keeping students safe and schools open, but Glenn [Youngkin] would rather use our children as political cover to appease the extreme, far-right fringes of his own party."
Fast forward to today…
New Jersey governor Phil Murphy, Monday: "Effective March 7, the statewide mask mandate in schools will be lifted."
Oregon: "will remove general mask requirements for indoor public places no later than March 31… To give school districts time to prepare, the mask requirements in schools will lift on March 31."
Connecticut Gov. Ned Lamont "announced the state's mask mandate for schools will be lifted on February 28."
Delaware: Governor John Carney on Monday signed a revision to the state of emergency order, "Delaware's universal indoor mask mandate effective at 8:00 a.m. on Friday, February 11. Also in Monday's modification, Governor Carney temporarily extended the mask requirement in public and private K-12 schools and child care facilities. That requirement, which applies to children kindergarten-age and older, will expire at 11:59 p.m. on Thursday, March 31."
Colorado, under Democratic governor Jared Polis, recommends students wear masks but does not require them, leaving the decision on mandates to local school boards.
Strangely, the Virginia Democratic Party has no visible objection to the decisions of these other governors. I guess allowing parents to decide what's right for their kids stops becoming reckless and dangerous when a Democratic governor does it.
Kids are eligible for vaccines, teenagers have become eligible for boosters, and largely thanks to the hyper-contagious Omicron variant, an another 41 million or so Americans have caught Covid-19. And throughout the pandemic, kids have been the demographic least likely to have serious consequences from a Covid-19 infection. Requiring the least-endangered demographic to wear masks all day – after many in that demographic were vaccinated, and in some cases, boosted! – never made much sense.
https://www.nationalreview.com/corner/be-careful-of-whiplash-when-watching-democratic-governors-school-masking-policies/