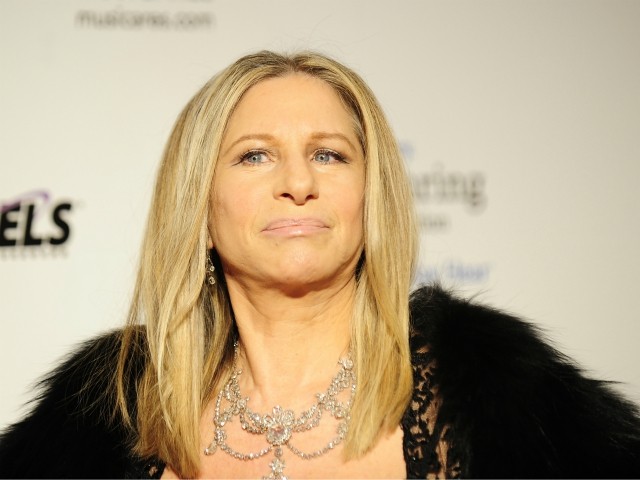 Actress and left-wing pop icon Barbra Streisand melted down Tuesday over Republican plans to drill for oil in Alaska and accused President Donald Trump of having "no regard" for the preservation of Earth.
"This president has no regard for nature or preservation of the planet," Barbra Streisand said in a social media post.
This president has no regard for nature or preservation of the planet. https://t.co/hXKkmwVUjH

— Barbra Streisand (@BarbraStreisand) December 4, 2018
This was in response to a story from the New York Times detailing the Republican efforts to drill for oil in Alaska.
The Times reported:
Decades of protections are unwinding with extraordinary speed as Republicans move to lock in drilling opportunities before the 2020 presidential election, according to interviews with over three dozen people and a review of internal government deliberations and federal documents.

To that end, the Trump administration is on pace to finish an environmental impact assessment in half the usual time. An even shorter evaluation of the consequences of seismic testing is nearing completion. Within months, trucks weighing up to 90,000 pounds could be conducting the tests across the tundra as they try to pinpoint oil reserves.
The 76-year-old confessed that she still isn't over the results of the 2016 election. In an October interview, the singer said that she's "still a little bit numb" over Hillary Clinton losing.
"So, I was in tears," the "Woman in Love" singer said. "We walked around of kind of numb. I'm still a little bit numb because I can't believe it happened, since, you know, Hillary got 2.9 million more votes than Trump and she's not the president, so I don't know."
Last month, Streisand said that women who voted for President Trump did so because of their husbands.
http://feedproxy.google.com/~r/breitbart/~3/nSbXbyqqjQg/