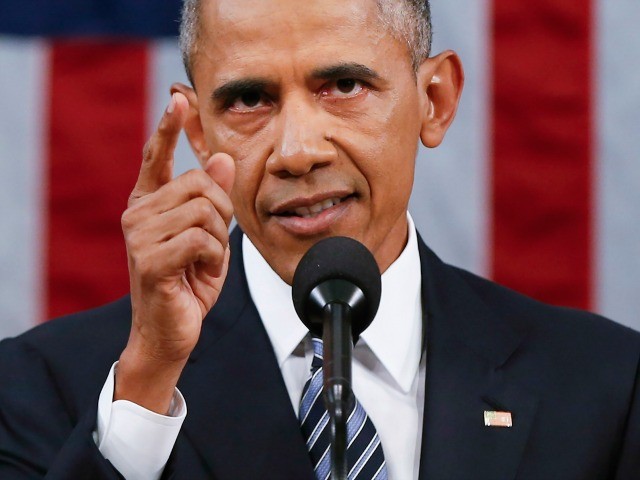 Former President Barack Obama reacted to the Pittsburgh synagogue attack by lamenting anti-Semitism and "hateful rhetoric" as well as calling for more gun control.
His calls for gun control ignore that law enforcement made clear that the Tree of Life synagogue attacker had a license to carry guns and legally owned the guns he used in the attack. This means he passed background checks, the left's favorite gun control. It also means gun control failed again.
Nevertheless, Obama pushed for more:
We grieve for the Americans murdered in Pittsburgh. All of us have to fight the rise of anti-Semitism and hateful rhetoric against those who look, love, or pray differently. And we have to stop making it so easy for those who want to harm the innocent to get their hands on a gun.

— Barack Obama (@BarackObama) October 27, 2018
Pittsburgh Mayor Bill Peduto (D) denounced calls for adding armed security at synagogues and other houses of worship, choosing, instead, to shift the conversation to the gun control Mayors Against Illegal Guns group.
Sen. Chris Murphy (D-CT) mocked President Trump's support for armed synagogue security and also called for more gun control.
Murphy suggested armed security works in the movies, but gun control works in real life. In suggesting this, he overlooked that places with the most gun control–gun-free zones, for example–are the favorite targets of real-life attackers. Moreover, he failed to note that background checks are by far the most common way high profile attackers acquire their firearms.
AWR Hawkins is an award-winning Second Amendment columnist for Breitbart News, the host of the Breitbart podcast Bullets with AWR Hawkins, and the writer/curator of Down Range with AWR Hawkins, a weekly newsletter focused on all things Second Amendment, also for Breitbart News. He is the political analyst for Armed American Radio. Follow him on Twitter: @AWRHawkins. Reach him directly at awrhawkins@breitbart.com. Sign up to get Down Range at breitbart.com/downrange.
http://feedproxy.google.com/~r/breitbart/~3/tSBN4HmHTrM/